INVEST IN MORE
THAN AN EDUCATION
Invest in your child's future with an education from Gilbert Christian Schools. At GCS, we seek to develop maturity in the whole child – valuing their overall development. Students will acquire wisdom, knowledge, and a Biblical worldview as they develop a lifestyle of character, leadership, service, stewardship, and worship.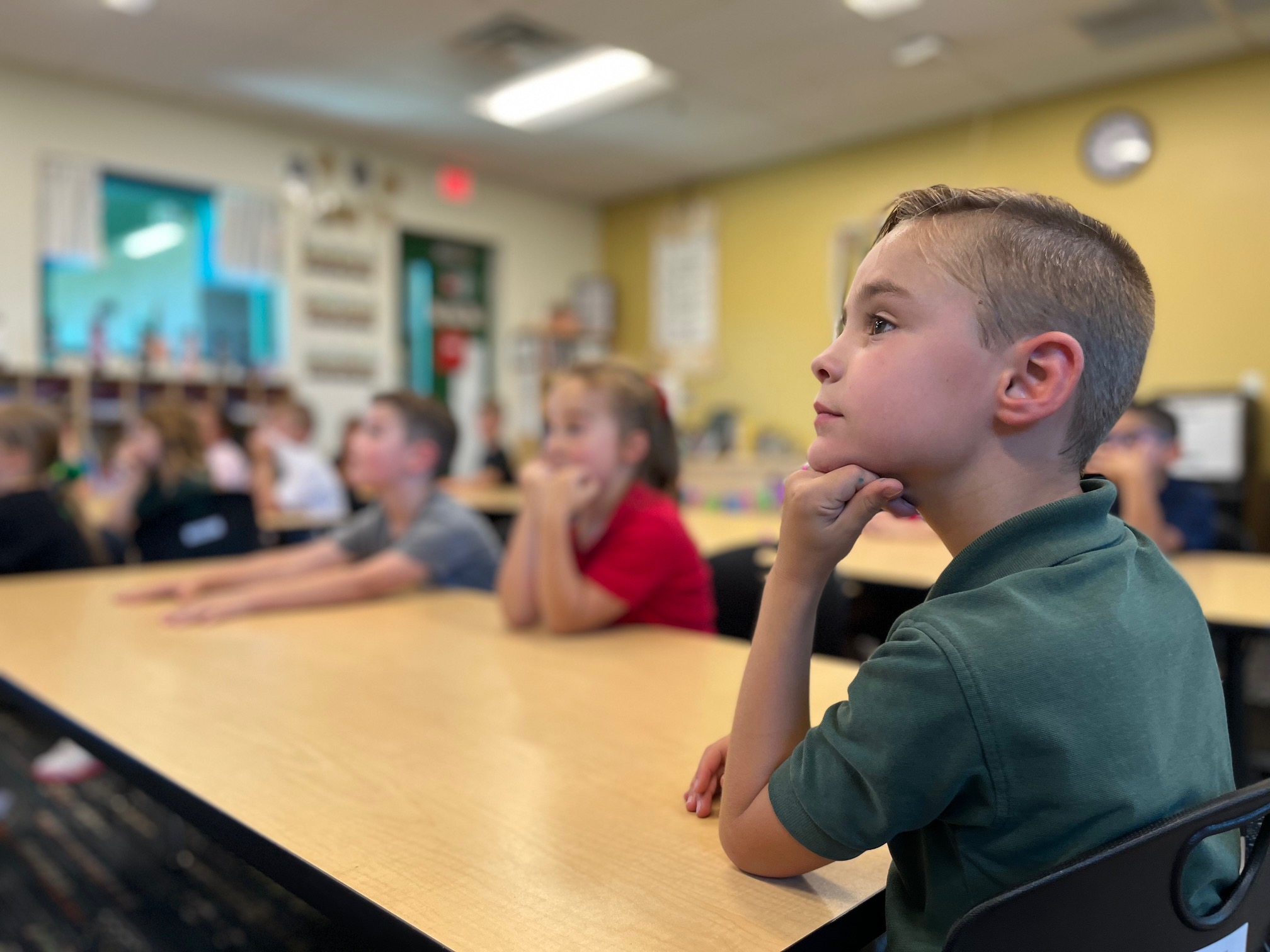 2023-2024 Estimated Monthly Tuition
with ESA or Equivalent STO Scholarships
View the full breakdown of the tuition schedule below.
Think you can't afford a QUALITY CHRISTIAN EDUCATION?
Choose from 1 of 3 financial aid options:
1. Empowerment Scholarship Account (ESA)
In fall 2022, Governor Ducey signed legislation that enables every Arizona K-12 student to qualify for ESA. This is open to all children regardless of what school they currently attend or family income level. ESA will give between $4,000-$6,600 per child for parents to choose which school best fits their child's needs. Families who choose to accept the ESA funds cannot accept any STO (School Tuition Organization) scholarships. 
46% of GCS students are already taking advantage of ESA
2. School Tuition Organization (STO) Scholarship
STO's have made it possible for thousands of families to send their children to Christian schools through the Private School Tax Credit Program. Many GCS families take advantage of this through ACSTO (Arizona Christian School Tuition Organization). When Arizona taxpayer makes a donation to ACSTO, they receive a dollar-for-dollar credit against their tax liability. In addition, when a taxpayer makes a donation to ACSTO, they can identify a school or recommend a student who is not their own dependent to be considered for a scholarship.
Nearly 20% of GCS students utilize ACSTO
3. Income-Based Financial Aid
Some families may be eligible for corporate tax credits based on their income. If your family qualifies based on the graph, you may be eligible for a scholarship of up to $7,900 per child. We encourage you to learn more about the eligibility requirements and apply with one partner STOs listed below.
1 in every 10 GCS students utilize income-based financial aid.
If your Annual Gross Income on your 2022 Tax Return is less than this amount, you may qualify for income-based assistance
2023-2024 AZ Low INCOME MAXIMUMS
Connect with our Tuition Account Manager
My name is Tara Turner, and I serve as the Tuition Account Manager here at GCS. Each year I have the privilege of partnering with you as you choose private christian education for your students. It's an honor to help you navigate the world of scholarships and school choice.
Whether you are well versed in the Arizona tax credit program or just beginning your journey – I'm here to help!
Notice Of Nondiscriminatory Policy: Gilbert Christian Schools admits students of any race, color, national and ethnic origin to all the rights, privileges, programs, and activities generally accorded or made available to students at the school. It does not discriminate on the basis of race, color, national and ethnic origin in administration of its educational policies, admissions policies, scholarship programs, and athletic and other school-administered programs.
BUILD A BETTER FUTURE FOR YOUR CHILD WITH Gilbert Christian Schools
Applications for the 2023-2024 school year are now open! Applications can be submitted without cost or obligation. Our online application portal includes a tool for tracking your admissions status after your applications have been submitted.

start the free application process