School Uniform Options
Gilbert Christian Schools works with great vendors to provide options for families to purchase quality and cost effective uniform items.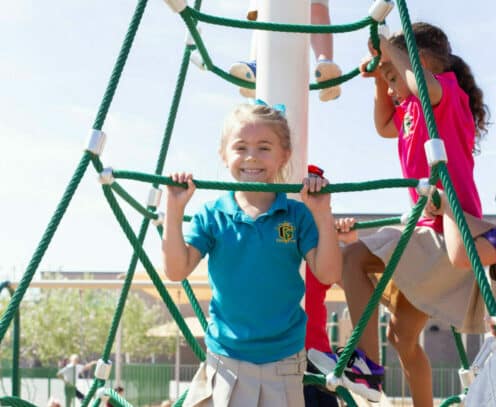 Uniform Exchange Program (PK-8)
Location: 4341 S. Greenfield Rd. Gilbert, AZ 85297 (Greenfield Campus)
In addition to purchasing uniforms from our vendors, we also have a uniform exchange program. This program allows families to exchange dress code appropriate tops, bottoms, and outerwear for FREE. To participate in the program, we just ask that you bring in uniform items no longer needed that are in good condition and have been washed.
Our collection of uniforms are currently located on our Greenfield Campus. To visit this room you will simply need to check in at the front desk and have your items to exchange with you. Because this program is solely based on what is brought in for exchange, we cannot guarantee certain colors or sizes.
Please stop by and see our collection! 
GCS Knights Clothing
This clothing can be worn on Fridays as spirit wear!