Build a better future for your child with us
At Gilbert Christian Schools (GCS), we want to partner with you to prepare your child to impact the world for Christ. 
Average Student/Teacher Ratio
4.0 or higher weighted GPA (Class of 2023)
Nationally recognized CESA Accredited Schools
When you step foot on a GCS campus, you can feel right away that you have found something special. You will notice well-equipped classrooms overlooking carefully-maintained school grounds. You will see students receiving individual attention from caring, godly men and women who take pride in equipping their students both academically and spiritually.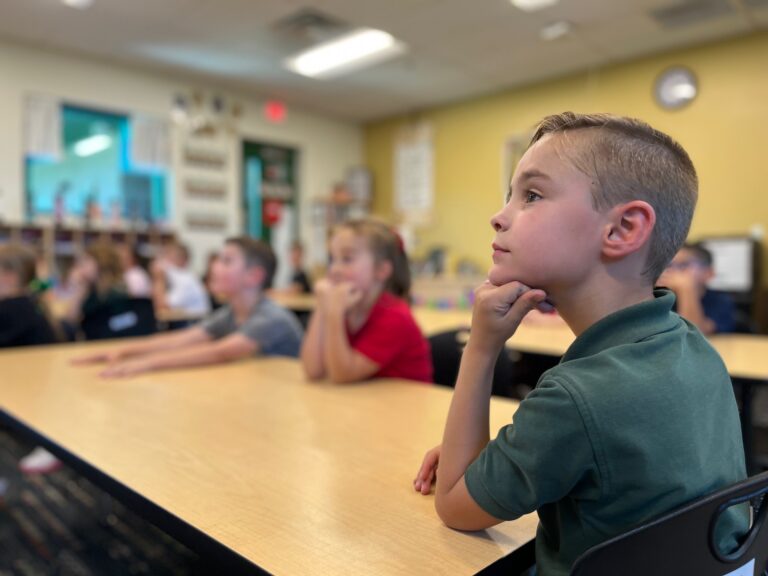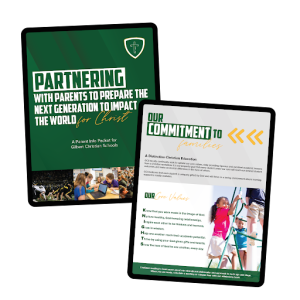 SEARCHING FOR THE RIGHT SCHOOL FOR YOUR FAMILY?
Take a closer look with our Parent Info Packet!
We are thrilled to be growing our community again in a large way by building another GCS Campus! God has been so faithful to us as we step out once more to bring Christian education to more students of the next generation.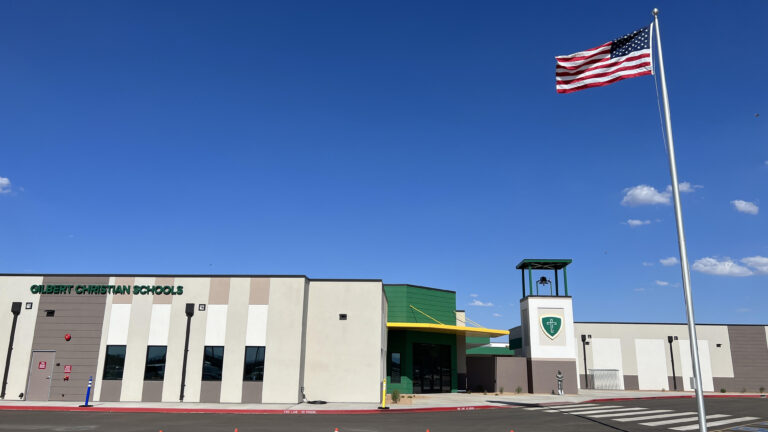 From amazing faculty to updated facilities, we make sure Christ is at the center of all we do. 
"Gilbert Christian is a remarkable example of God's Kingdom expanding in Arizona. The growth, attractive physical plant, and reputation of the school have made it a highly-desired educational and spiritual home for 1500+ students. Jim Desmarchais, the board and school leadership deserve high praise for successfully managing such a meteoric rise."
CESA Accreditor
My kids love going to school and feel supported by their teachers and staff. Being in a Christian environment has helped my children feel safe and loved allowing them to flourish in their education!
GCS Parent
"The faculty and staff are exceptionally talented and hard-working, and, more importantly love the Lord and their students. Over the last few years, lead teachers, department chairs, and academic leaders have made steady progress in aligning the K-12 curriculum. GCS teachers are exemplary and should provide state and national professional development leadership to other Christian educators."
CESA Accreditor
"GCS has positively impacted our junior high son by surrounding him with teachers who pure God's truth and love into him daily. That combined with the small student body is exactly where our son needs to be. Thank you!"
GCS Parent