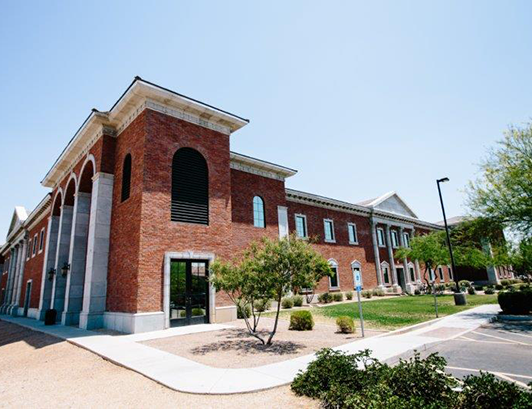 Applying is easy using our Online Application. We encourage families to apply online as it simplifies the admission process  and provides parents a tool for tracking the status of their admission after their application has been submitted.
WE LOOK FORWARD TO MEETING YOU
If you have not already done so, please consider making an appointment to visit. We would very much like to meet you and encourage you to tour our school and campus. We appreciate your interest and hope to assist you any way we can. If you have questions, please feel free to contact our Future Families Liaison, Dennis Bock, at 480-638-8032.

Our Admissions Committee follows a 5-stage application review process:
Application Submitted: Once you submit your application, we receive a notification.
Application Review: We conduct a preliminary review of your application for completeness and fit with the GCS Family Profile. We will return your application or contact you for updates if needed. Complete applications will be moved to Stage 3 if they are a fit for GCS.
Interview: The amount of time an application remains in Stage 3 is highly dependent upon our enrollment. We cannot give information on your position in this queue; we can only disclose the number of applications in the queue for a particular grade and/or campus. Our Admissions Committee will contact you to set up an interview. An interview is not a guarantee that your student will be offered enrollment.
Admissions Committee Review: After the interview, our Admissions Committee will review and make a final decision. You will receive confirmation if the application is approved for enrollment. This is not an offer of enrollment; it is confirmation that the student will be offered enrollment when we have a spot available.
Enrollment Offer: You will receive an email with instructions to submit an enrollment packet. The student's birth certificate and immunization records will be required in order to submit this packet.
Notice Of Nondiscriminatory Policy: Gilbert Christian Schools admits students of any race, color, national and ethnic origin to all the rights, privileges, programs, and activities generally accorded or made available to students at the school. It does not discriminate on the basis of race, color, national and ethnic origin in administration of its educational policies, admissions policies, scholarship programs, and athletic and other school-administered programs.