SEARCHING FOR THE
RIGHT
SCHOOL FOR YOUR FAMILY?
Take a closer look with our Future Families Packet.
WELCOME TO GILBERT CHRISTIAN SCHOOLS
When you step foot on a GCS campus, you can feel right away that you have found something special. You will notice well-equipped classrooms overlooking carefully-maintained school grounds. You will see students receiving individual attention from caring, godly men and women who take pride in equipping their students both academically and spiritually.
READY TO SCHEDULE A TOUR?
Choosing where to send your children to school is an important decision. We want you to have all the information you need to prayerfully consider your child's future at GCS. The best way to find out about the philosophy, curriculum and programs of Gilbert Christian Schools is to take a private tour. This provides an opportunity to meet faculty and staff, explore classrooms and have your questions answered.
BUILD A BETTER FUTURE FOR YOUR CHILD WITH Gilbert Christian Schools
Applications for the 2023-2024 school year are now open! Applications can be submitted without cost or obligation. Our online application portal includes a tool for tracking your admissions status after your application has been submitted.

start the free application process
ALL APPLICATIONS GO THROUGH A 3-STEP PROCESS
We review every application for completeness and fit with the GCS Family Profile:
Strong parent and/or student testimony
Regular church attendance
Strong academic track record
All references, testimonies, academic history, IEPs, and other relevant information are considered. Applicants may be asked to provide additional information, participate in a screening phone call, or complete placement testing.
Incomplete applications will be returned to the parent to complete and resubmit.
Complete applications that have passed the review stage will be placed on the waitlist. We cannot disclose waitlist positions. We may request additional information if needed. 
Final approval is contingent upon an in-person interview.
Interviews are conducted in recurring cycles as openings become available at the applicant's grade level. An interview does not guarantee enrollment.
You will receive an email with instructions to submit an enrollment packet. The student's birth certificate and immunization records will be required in order to submit this packet.
Please be prepared to pay a non-refundable $200 enrollment fee and a one-time per-family building fee of $750.
INVEST IN MORE THAN AN EDUCATION
A Gilbert Christian Schools education is a significant investment in a student's future. We value the overall development of our students. Our hope is that students acquire wisdom, knowledge, and a Biblical worldview as they develop a lifestyle of character, leadership, service, stewardship, and worship.
of GCS families utilize
some form of scholarship?
With so many financial aid options available to families, everyone is eligible for something! For students K-12, there are several tuition assistance options that could add thousands to your student's tuition account. ESA is a new scholarship program available to all Arizona students, regardless of income. All families should take advantage of this amazing program!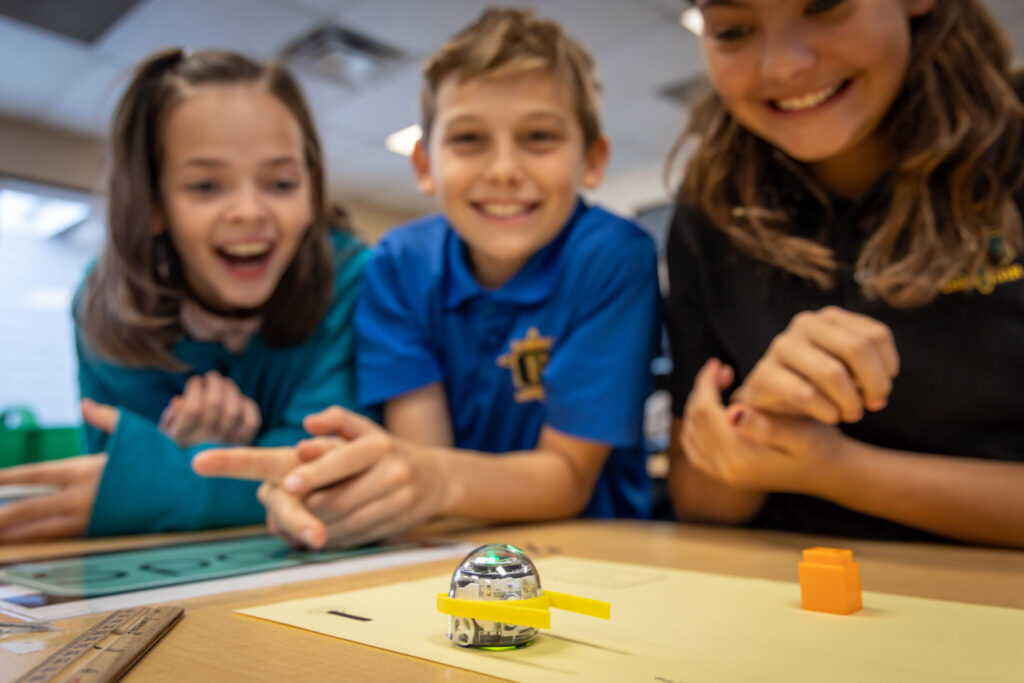 What's important to you Is important to us
No one has thought more than you have about your child's education and future. We want to partner with you as your children become mature in their faith and learn to walk with God and follow His commands. From spiritual growth to academic excellence, we have the wonderful blessing of helping each child discover their God given gifts and talents.
Questions? Contact our Admissions team.
Notice Of Nondiscriminatory Policy: Gilbert Christian Schools admits students of any race, color, national and ethnic origin to all the rights, privileges, programs, and activities generally accorded or made available to students at the school. It does not discriminate on the basis of race, color, national and ethnic origin in administration of its educational policies, admissions policies, scholarship programs, and athletic and other school-administered programs.