Graduation Honor for Excellence in Volunteering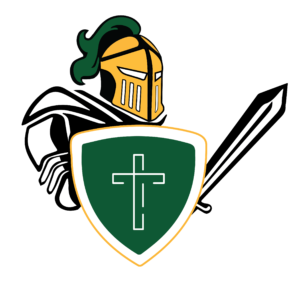 "…let your light shine before others, so that they may see your good works and give glory to your Father who is in heaven."
Matthew 5:16
GCS encourages students to serve their community through volunteering. All seniors will complete a service requirement as part of their Bible class. All high school students, regardless of grade, are invited to earn volunteer hours. Service hours are included on our GCS transcripts for colleges and hiring managers to see. In addition, all high school students are invited to participate in the Graduation Honor for Excellence in Volunteering program. 
Graduation Honor For Excellence in Volunteering
This honor is for high school students who contribute significantly to the improvement of their school or the greater community through volunteering. Students who earn this honor will receive a white cord of recognition at graduation and be recognized at their Senior Awards Assembly, Baccalaureate, and/or Graduation. 
Requirements: 
To earn the award, students must complete 150 hours of unpaid volunteer hours. This requirement is prorated for students who enroll after their 9th-grade year: 
9th: 150 hours
10th: 135 hours
11th: 105 hours
12th: 60 hours 
Examples of volunteer work include:
Assisting or coaching any sport or athletic activity
Helping a teacher or office staff member 
Serving in children's ministry or the worship team at church
Babysitting
Tutoring
Serving at a non-profit charity, such as Feed My Starving Children
This is a voluntary and student-led program. Students should be responsible for finding volunteer opportunities, serving, and submitting all of their volunteer hours for approval. All school communications regarding the Excellence in Volunteering program will be directed primarily to the student.
How to log volunteer hours:
Students can log their hours at volunteerhours.gccaz.org. Follow the instructions on the web form to submit your request. Students must be logged into Google with their GCS email to submit their hours. 
Restrictions: 
All hours are subject to administrator approval and must meet the following criteria: 
Hours must be earned outside of school hours (with the exception of Lumina for seniors only)
Time served must be unpaid

Travel time, meal time, sleep time, and breaks cannot be claimed

Supervisor approval cannot come from a family member
Hours may be earned any time throughout all four years of high school, but they must be submitted yearly by May 1 to be counted
Students transferring from another high school can not transfer volunteer hours earned prior to enrollment at GCHS.
STUCO service hours may only be submitted if the hours were above and beyond the requirement for STUCO
For questions regarding the Excellence in Volunteering Program, please contact the Registrar, Jeannie Wilson at jeannie.wilson@gcsaz.org.