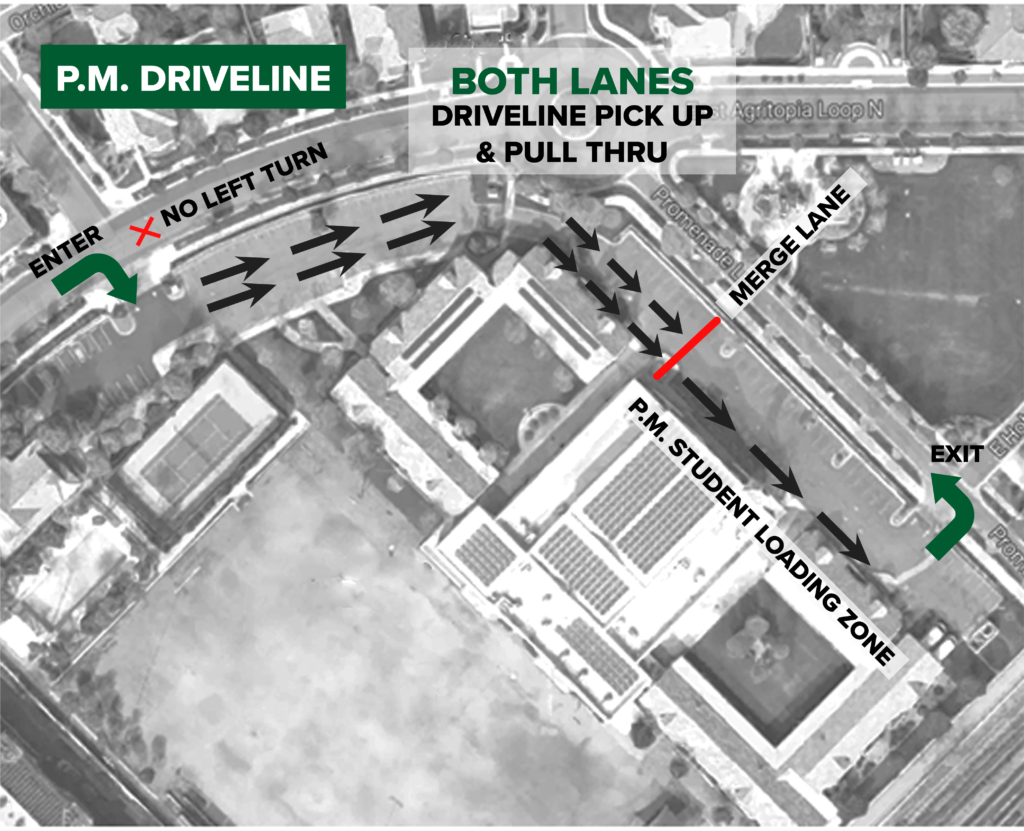 When you arrive during your time slot you will use both the left and the right lanes allowing us to accommodate almost double the cars in our lot. At the start of the loading zone, the lanes will then merge by alternating cars from each lane. Once in the loading zone, the procedure is the same as before. Also, due to the two-lane system, both lanes will be blocked on the middle school side making parking difficult.
We encourage parents who wish to park in the lot to use the spots at the front of the school. Parents that desire to pick up their child at the classroom are encouraged to park outside the lot and utilize one of our two crosswalks located near the lot exit and the roundabout.
As a reminder the time slots for each group are: Green (250-300pm), Gold (300-310pm), and Maroon (310-320pm). You will only be allowed into the parking lot when you have the correct color tag displayed. If you need to come at a different time as your assigned group for an appointment, you need to come outside the Driveline times (before 2:40 or after 3:30pm), or park outside the lot and come to the office.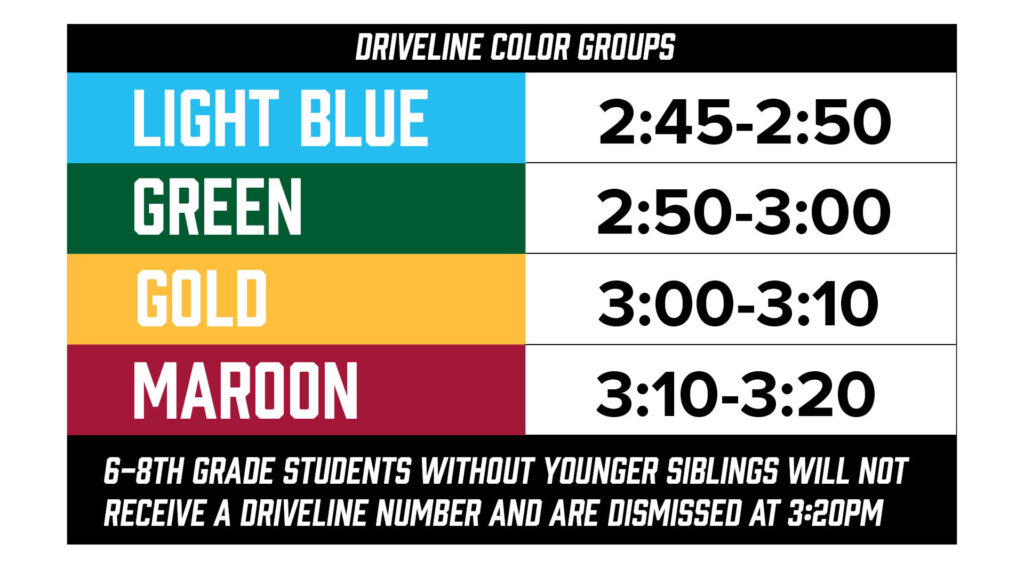 Helpful tips to ensure a safer and faster Driveline experience:
1. Please do not use your cell phones while in the parking lot. Alternating lanes and more traffic flow will need to be navigated to ensure the safety of our students.
2. Please do not get out of your cars. We have staff in the loading zone to help students into your car.
Thank you GCS families for your support and patience in helping us ensure a safe and efficient system to dismiss your students. If you have any questions or concerns, please email Jamie.Carver@gcsaz.org or call the front office. We love your students and consider it a blessing to serve you and them.