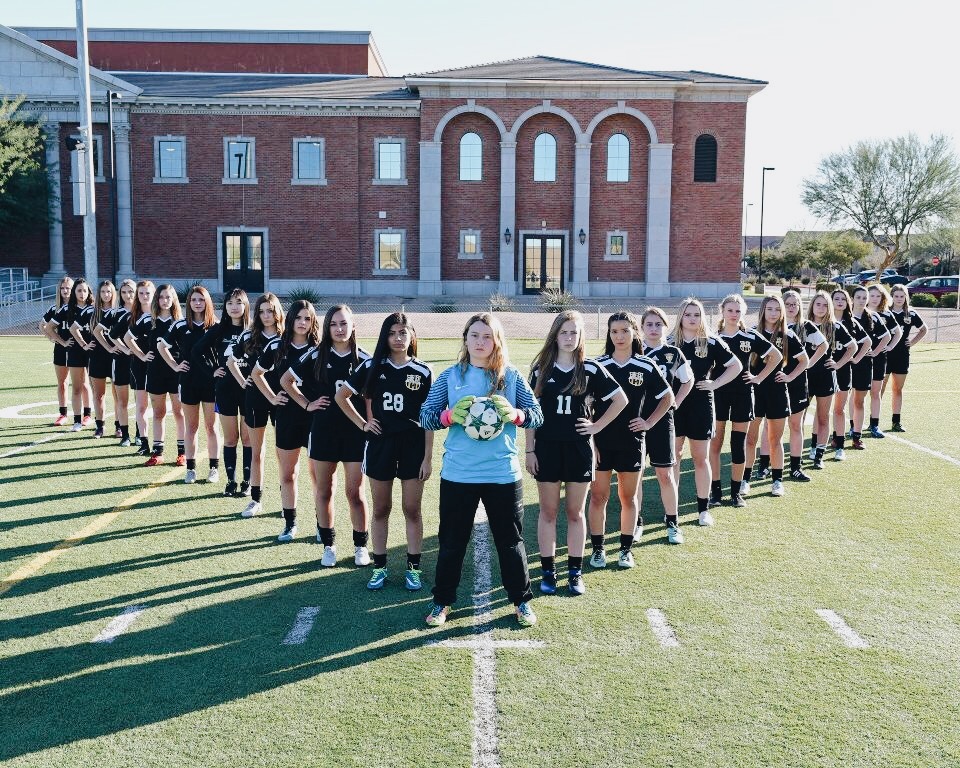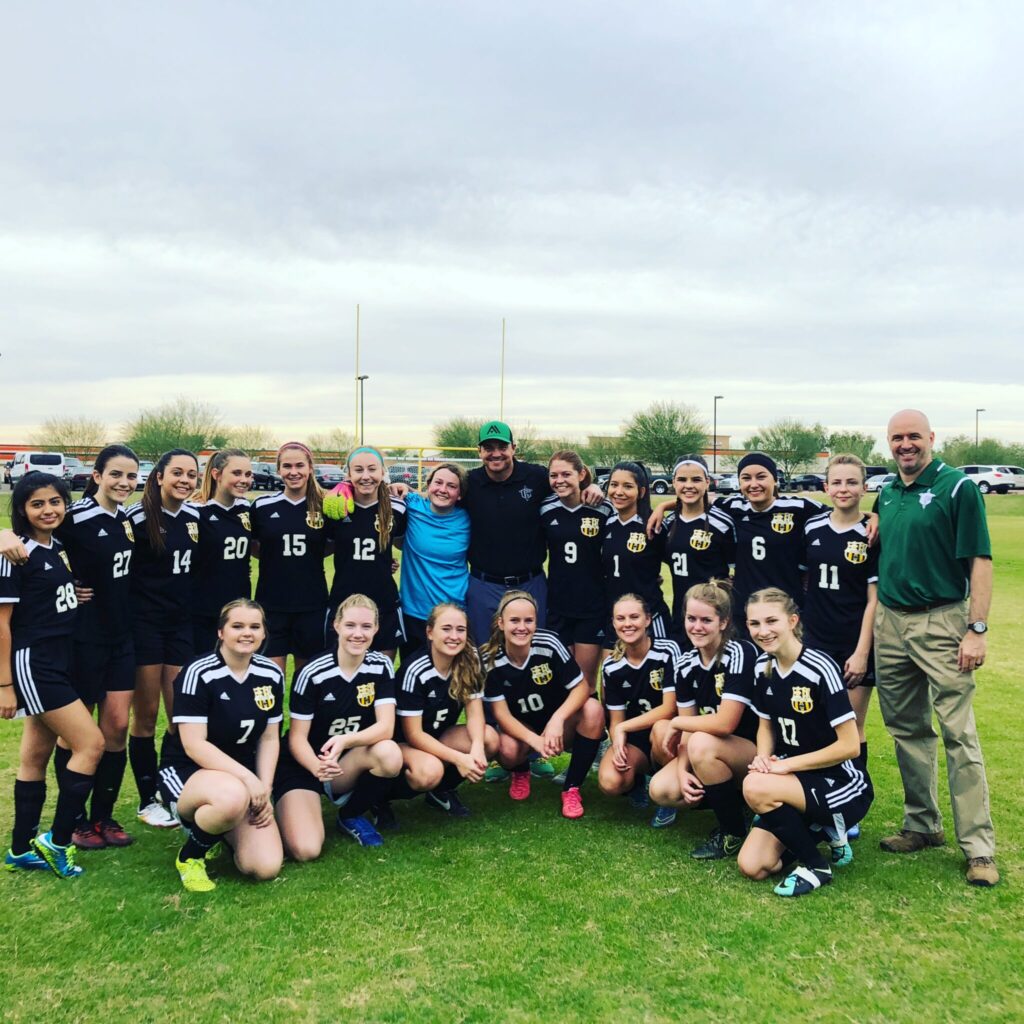 The desire for our program is to create an atmosphere for growth as a person and a player. We want each of our girls to fulfill their potential as a soccer player and as a child of God. We want to work hard and have fun every day. We believe in putting in a complete effort in everything we do. On the field, as a teammate, at home with family; we want to pursue excellence. Our goal is to be the very best, to win championships, to be a light pointing others toward Christ.
Our program has been going strong since 2014.
Our team had best team finish and lost in state semifinals 2017, quarterfinals 2018, (2018 3A region 5 winners). In the 2015-2016 season, our team held an 8-6 record. In the 2016-2017 season,  we held a 16-2-1  record with participation in semifinals. In the 2017-2018 season, we held a 10-4 record participating yet again in the state quarterfinal! Our team has worked so hard to have our overall record of 34-12-1.
Jay Feely
I played soccer since I was 10. I played for a travel team Temple Terrace Spirit in Tampa FL from 11-18yrs old. In 1993 we won the national championship.
Every other summer we went to England, and Scotland to play against the very best professional teams. For 5 yrs I played Football at The University of Michigan. In 1997 we won the national championship. Then I played in the NFL for 14yrs.
I bring this experience in soccer and the NFL to our teams, teaching my girls how to compete and fight for each other. I work hard on teaching the technical aspects of how to properly kick. At the end of the day I want our girls to maximize their individual potential, collectively strive for greatness, and make it a highlight of their time in high school.
2018-19 Season
3A Arizona offensive player of the year
Hannah Burke 
Hanna Burke, Sarah Johnson
Emma St Clair, Grace Johnson,
and HM Hallie Searles 
2017-18 Season
Ambria Khraling, Hannah Burke, Anna Johnsen,
and HM Shariah Eddy
2016-17 Season
Ambria Khraling, Michaela Burke,
and HM-Shannen Kelly
The official score system for GCS athletics is through AZPreps365
where you can review game results and other team information.