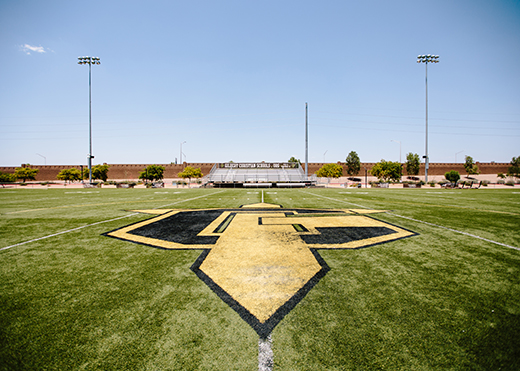 We rank top among our division
Discipline, dedication, courage, teamwork, and humble service
Our athletic program is integral to the educational goals of GCS. Student athletes are given the opportunity to grow in confidence, skills, and Christ-like character through our teams. Sports bring excitement and school spirit to our community. We thank God in advance for all He will do in our athletic department this year.
Sports We Offer
Gilbert Christian High School participates in sports as a member of the Arizona Interscholastic Association (AIA). In accordance with the AIA's regulations, enforcement of the athletic rules is the responsibility of the school, parents, and athletes on a year-round basis. High school student-athletes and competitions must meet the rules and regulations set forth by the AIA.
A WORD FROM OUR ATHLETIC DIRECTOR
Adam Rasmussen
Welcome to Gilbert Christian Schools where we strive for excellence every day in the classroom and everywhere we meet. All aspects of school are developed with our students in mind.