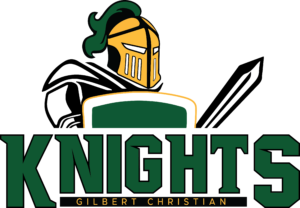 Gilbert Christian Schools believes in partnering with parents as they raise their children. We have developed a plan that is flexible, consistent, safe and provides quality education both on and off-campus.
This will be a time of adjusting and adapting for all of us in the GCS community. All of our plans are based on what we know today, but as we have seen in the last few months, things are changing quickly. Please continue to remain flexible. As we work together through the current challenges, we rest in the words from Romans 8:28 "And we know that for those who love God all things work together for good, for those who are called according to his purpose".
Reopening Guidelines
SWIVL Guidelines
Communications Archive
Dear Parents,
Some important news came from the Center for Disease Control and Governor Ducey yesterday regarding schools opening for the fall.  If you remember in my last email on July 6, 2020, Governor Ducey had delayed the opening of on-campus learning until August 17th.  At that time, he referred to it as an "aspirational date" which led many to believe that the date would be delayed further.  We made the decision to honor Governor's Ducey's request and move our first day of school to August 17th.  In the meantime, we have been watching the spike in cases in Arizona (and the recent decline) along with more and more data coming out regarding children and COVID-19.
Yesterday, the Center for Disease Control released new guidelines for schools including a recommendation that America reopen schools. In their report they include the following:
The best available evidence indicates that COVID-19 poses relatively low risks to school-aged children.  Children appear to be at lower risk for contracting COVID-19 compared to adults.  To put this in perspective, according to the Centers for Disease Control and Prevention (CDC), as of July 17, 2020, the United States reported that children and adolescents under 18 years old account for under 7 percent of COVID-19 cases and less than 0.1 percent of COVID-19-related deaths. Although relatively rare, flu-related deaths in children occur every year. From 2004-2005 to 2018-2019, flu-related deaths in children reported to CDC during regular flu seasons ranged from 37 to 187 deaths.  During the H1N1pandemic (April 15, 2009 to October 2, 2010), 358 pediatric deaths were reported to CDC. So far in this pandemic, deaths of children are less than in each of the last five flu seasons, with only 64.† Additionally, some children with certain underlying medical conditions, however, are at increased risk of severe illness from COVID-19.
Scientific studies suggest that COVID-19 transmission among children in schools may below.  International studies that have assessed how readily COVID-19 spreads in schools also reveal low rates of transmission when community transmission is low.  Based on current data, the rate of infection among younger school children, and from students to teachers, has been low, especially if proper precautions are followed.  There have also been few reports of children being the primary source of COVID-19 transmission among family members. This is consistent with data from both virus and antibody testing, suggesting that children are not the primary drivers of COVID-19 spread in schools or in the community. No studies are conclusive, but the available evidence provides reason to believe that in-person schooling is in the best interest of students, particularly in the context of appropriate mitigation measures similar to those implemented at essential workplaces.
The Governor announced yesterday his desire for schools to reopen August 17th.  In a meeting with the Governor and Dr. Christ last week, we discussed the data regarding children and COVID-19 that is now available from Maricopa County, the State of Arizona, the nation, and other countries that have already reopened schools. The data points to the ability for schools to safely reopen.  Dr. Christ mentioned that she is planning for her three children to return to their elementary school on campus.
Our plan, therefore, is to move forward with the first day of school on August 17th. Parents will continue to have the option to determine if they feel that the campus is safe for their children or opt for the streaming solution. We understand that the data is positive regarding children and COVID-19, but it does not mean that children cannot become infected at school along with staff and teachers.  We will continue with our plans to provide a safe environment for our GCS community included in our reopening plan.
God Bless,

Jim Desmarchais
Superintendent 
Dear Parents,
I don't know how you are feeling right now, but I can't wait until I send you an email that does not involve COVID-19! This season has certainly been challenging for everyone. It has been a season that has required flexibility as a school, and certainly flexibility from families. I want you to know that I appreciate how you continue to be flexible with Gilbert Christian Schools as we work to provide a quality Christian education for your children during these ever-changing times.
Earlier I sent a video outlining our plan to provide a quality education through two options: in-person traditional learning and streaming through the use of SWIVL.  That continues to be our plan moving forward with our desire to have as many children back in classrooms as possible.
Last week due to the growth of COVID-19 cases in Arizona, Governor Ducey instituted an Executive Order that delays in-person school until August 17th but will allow distance learning prior to that date.  It is our desire to have students back in classrooms and according to the parent surveys we conducted, we understand the vast majority of our families would prefer to be on campus as well. For these reasons, we are moving our first day of school from August 3rd to August 17th, so we can begin the school year on campus instead of on SWIVL.
The August 17 start date will require us to modify our school calendar to accommodate the later start. We will be reducing both the fall and spring breaks by one week to make up the lost instructional days, so that we can maintain a full school year of learning. The revised school calendar has been posted on the website.
James tells us to "Count it all joy, my brothers, when you meet trials of various kinds, for you know that the testing of your faith produces steadfastness. And let steadfastness have its full effect, that you may be perfect and complete, lacking in nothing." James 1:2-4. As we all adjust to the challenges caused by this season of the Coronavirus, may we all be able to look back on this time and see how God has grown us through this trial.
God Bless,
Jim Desmarchais
Superintendent
Resources