Rachel Boylan
HS English Teacher
rachel.boylan@gcsaz.org
---
Ms. Boylan graduated from Concordia University Nebraska in 2011 with a B.S. in Education and a B.A. in English. She is currently studying for a master's degree in reading instruction. Originally from Southern California, Ms Boylan has spent her life travelling around the world with her missionary family. She's lived in Namibia, Guatemala, Mexico, Sierra Leone, and all over the U.S., and she now calls Arizona home! Ms Boylan loves school and loves her students even more. She has taught high school for four years, focusing mainly on English and honors or AP English, but making the occasional foray into theology, social studies, and Spanish as well.
Cyndi Brannan
Speech, Drama, and Life App Teacher
cyndi.brannan@gcsaz.org
---
Katie Ceton
HS English Teacher
katie.ceton@gcsaz.org
---
Mrs. Ceton was raised in a Christian household and attended Christian schools her whole life. She attended Phoenix Christian Preparatory Schools from Preschool-12th grade. After high school, she attended Biola University. While she originally wanted to work with 1st graders, she felt God leading her to work with high schoolers. She graduated in 2013 with a Bachelors in English, as well as 3 minors: Secondary Education, TESOL (teaching ESL), and Bible. She decided to continue pursuing her education and graduated wither Masters of Arts in Teaching in 2015 from Biola University. She is currently taking some grad level English classes through GCU in order to be certified to teach Dual Enrollment. Before coming to Gilbert Christian, she worked 2.5 years at Phoenix Christian focusing on freshman and sophomore English. She has worked for Gilbert Christian since 2017 teaching freshman, juniors, and seniors. She has been married since 2015 and has a daughter named Charleigh. She attends Cornerstone Church in Chandler, where she is a part of the "Young Families" group.
Derek Chisum
HS Math Teacher
derek.chisum@gcsaz.org
---
Mr. Chisum has a Master's in Elementary Education from NAU and is coming to us with 16 years of teaching experience. He is looking forward to teaching at a Christian school where he can share his faith without restraint.   He enjoys serving in children's ministries at Redemption Gateway Church.
Natasha Desmarchais
HS Girls PE
natasha.desmarchais@gcsaz.org
---
Mrs. Desmarchais has been teaching Physical Education since 1989. She took a wonderful hiatus to stay home for eight years and raise her boys, returning to teaching in 2009. Mrs. Desmarchais has a Bachelor's Degree in Physical/ Health Education and Dance from the University of Toronto, the city in which she was born and raised. She moved to Gilbert, with her husband Jim, in 1988 where she received her AZ teaching certificate, allowing her to teach PE grades K-12. She continued her graduate work in Secondary Education at ASU and the University of Phoenix. Mrs. Desmarchais came to Gilbert Christian Schools in 2008 and established the Elementary PE Program, teaching K-6 grade students for six years. In 2015 she continued her teaching at the High School by teaching a girl's Fitness/PE class. Besides her faith and her family, teaching students about physical education and have them understand and appreciate that fitness is a lifestyle, is what she most cares about. Mrs. Desmarchais is a member of Redeemer Bible Church in Gilbert and serves in the Nursery ministry. Her favorite pass time is anything that involves being with her husband, Jim and her two boys, Christopher and Steven, both GCS graduates. Mrs. Desmarchais enjoys being active: hiking, bike riding, and working out. She balances that with her love of cooking/baking and finding new restaurants to enjoy!
Rebecca Feely
HS Bio/Honors Bio & Anatomy/Physiology Teacher
rebecca.feely@gcsaz.org
---
Graduated from the University of Michigan with Honors and Distinction in 1998. Worked in clinical research at the Ann Arbor VA Hospital in the fields of Hypertension and Geriatrics. She is a published author in the scientific research community. Worked in the pharmaceutical industry as well as nutritional counseling in recent years. Rebecca was a science tutor throughout college, a substitute teacher for over a decade as well as several stints at homeschooling. She worked for several years recently as a certified nutritional consultant and did numerous presentations on health and wellness in schools and other venues nationwide. Rebecca is passionate about all things health and wellness. She enjoys playing and watching all sports especially tennis, basketball, volleyball, and swimming. She has run a marathon and many 1/2's as well as several triathlons. She also loves music, sings and plays both the piano and trumpet. She also serves on the board locally at the House of Refuge, assisting homeless families in gaining permanent housing. Rebecca and her family currently worship at Rock Point Community Church. Rebecca has been married to Jay since 1998, they have 4 children: Lexi, Jace, Abby, and Olivia. They have loved their time living in Arizona and also spend as much time as possible in the Upper Peninsula of Michigan. Rebecca began working for GCS in 2019.
1 Corinthians 13:13, "And now these three remain: faith, hope and love; but the greatest of these is LOVE."
Laura Fellows
HS Computer Lab Teacher
laura.fellows@gcsaz.org
---
Mrs. Fellows was born and raised on the east coast working as a licensed commercial insurance broker/legal admin before moving to Arizona with her family in 1996. Since her children were still quite young, she was a stay-at-home mom. During those years, she decided to fulfill a life-long goal to complete college and graduated with honors from the University of Phoenix in 2004 with a B.S. degree in Management with emphasis on technology. Wishing to keep the same school hours/vacations as her children, she became a certified substitute and moved from being a Para-educator to substituting in the Chandler Unified School District. She did this for 11 years and gained most of her teaching experience from long-term positions in kindergarten, first, fourth, and fifth grades. In 2015, she became certified in Career and Technical Education. Through daily prayer and devotion, Mrs. Fellows feels God has led her to Gilbert Christian HS. She feels truly blessed and humbled by all the Lord has helped her achieve. Mrs. Fellows looks forward to directing her Christian beliefs and values through education to encourage the growth of students who embrace God's wisdom in every subject they study. Mrs. Fellows has been married to her husband, Bill, for 28 years and has two adult children. They currently attend Sun Valley Community Church.
Anna Field
HS Science Teacher & Robotics Coach
anna.field@gcsaz.org
---
Mrs. Field graduated with her Master's degree in natural science from ASU, where she completed a research project on the benefits of teaching proportional reasoning to strengthen understanding of scientific concepts. She completed her bachelor's degree in physics at San Diego State as a McNair scholar, where she published multiple papers and worked as a GTA. After graduation, she worked in a research position for two years. Since 2008, Mrs. Field has taught at GCS, teaching everything from 7th-grade science to college physics and robotics.  She coaches the robotics team, The Knights of the Lab Table and has led them to the First Tech Challenge World Championships two years in a row. Mrs. and Mrs. Field and their 4 children attend Harvest Bible since 2008.
Chris Gargan
Assistant Athletic Director
chris.gargan@gcsaz.org
---
Deborah Hightower
PE, Godly Play, GCHS Dance Teacher & SEGUE Director
deborah.hightower@gcsaz.org
---
Having been a part of Gilbert Christian Schools for over twenty years, in a variety of roles including parent, prayer/mission coordinator, substitute, part-time and full-time teacher, I have experienced from, a unique perspective, the development and emergence of a quality Christian school. My passion for my own four children, as well as those who continue to attend here, has been to do all I can to help them grow physically, academically, emotionally and spiritually to be all they can be in Christ. My varied background including a B.A. from East Stroudsburg State University, PA, along with extensive dance and performance experience gleaned from years of living in the NY metropolitan area, have enabled me to serve in a variety of roles at the school. The shared focus of staff and teachers alike, to support one another, while wholeheartedly serving the Lord, our families and students is unmatched by anything I have encountered. I am exceedingly blessed to be able to continue to teach, facilitate prayer and provide ministry opportunities that lead to the expansion of God's kingdom at GCS and beyond, through the impacted lives of our students!
Debbie Hoffman
Principal's Assistant
debbie.hoffman@gcsaz.org
---
Debbie moved from Kansas City, MO one year ago with her family. She and her husband enjoy six children and five grandchildren.  Debbie was raised in a loving Christian home, and that strong heritage is what she has instilled in her children and grandchildren.  In her spare time, she loves watching her kids in sporting events, scrapbooking, and worshipping and pleasing God in everything she does.
Joel Holsinger
HS Art Teacher
joel.holsinger@gcsaz.org
---
Mr. Holsinger received a full-tuition scholarship in 1992 from the Gibson Greetings Foundation to study Fine Art at Miami University where he earned a BFA degree with two areas of artistic specialization in 1996: Fine Art Painting and Graphic Design. After beginning his career as a graphic designer for Campbell Hausfeld, and later as a graphic designer at Cedarville University in their on-campus public relations department, Mr. Holsinger began teaching Visual Fine Art at Dayton Christian High School in 1997. After that, he moved from Dayton, Ohio to Phoenix, Arizona to begin work as a professional fine artist and commercial art apprentice to a highly successful Phoenix abstract artist/designer—one of the co-owners of the Phoenix Art Group. Mr. Holsinger worked there as a professional artist/designer for over six years in their large art studio and gallery space along with more than forty other professional artists. In 2004, he left to establish his own fine art business, Holsinger Fine Art Studio, where he creates fine art for various private clients, businesses, agents, art publishers, and art galleries, nationally and internationally. In 2011, after sensing the Lord's tug at His heart toward his gift and calling as a teacher, Mr. Holsinger began teaching Visual Fine Art and Creative Design at GCHS. He and his wife, Natalie, have five children, four of which currently attend GCS at the High School and the Agritopia Campus. They attend Apologia Church in Mesa, Arizona.
Brent Jarles
HS Social Studies Teacher
brent.jarles@gmail.com
---
Mr. Jarles attended Northern Arizona University where he obtained a Bachelor of Science in Secondary Education with an emphasis in History, as well as a Bachelor of Science in Electronic Media with an emphasis in Broadcast Journalism. He has been teaching since 2002 at various high schools including Mountain View, Valley Christian, and Blue Ridge. Mr. Jarles has taught a wide range of classes such as AP Composition and Language, World History, Senior level English, Government and Economics, and Broadcast Journalism. Mr. Jarles has two wonderful children that attend GCS, Abrielle and Alijah. He loves teaching at GCS, and being able to share the Gospel with students on a daily basis, taking these daily interactions and using them as teachable moments.
Amanda Johnson
HS Counselor
amanda.johnson@gcsaz.org
---
Mrs. Johnson earned her BS in Physical Education, with a minor in Bible, from Biola University located in La Mirada, CA. Following graduation, she completed her post-baccalaureate teaching certification through Ottawa University, in Arizona. In 2002, she earned her Masters in Education from Northern Arizona University. She taught in the local public schools as a science and PE teacher, before staying home to take care of her children.  She and her children are grateful to be part of the Gilbert Christian family for so many years. 
Matt Johnson
HS Vice Principal & Athletic Director
matt.johnson@gcsaz.org
---
Mr. Johnson graduated from The Ohio State University in 2005 and 2006, receiving a Bachelor's of Science in Mathematics and a Masters of Education in Mathematics focusing in Secondary Education. After college, Mr. Johnson moved to Georgia where he taught for two years at East Paulding High School. In addition to his teaching responsibilities, Mr. Johnson coached several sports including basketball, golf, and fastpitch softball. In 2008, Mr. Johnson moved to Arizona to Fountain Hills High School. During his five years there, Mr. Johnson taught Geometry, Geometry Concepts, Algebra 2, Algebra 2 Honors, AP Calculus AB, and AP Calculus BC. He was also the head coach of the basketball team at Fountain Hills amassing 98 wins, five consecutive trips to the state tournament (including state runners-up in 2011), and two region coaches of the year. In 2013, Mr. Johnson changed to Skyline High School in Mesa, Arizona. He taught Geometry, Geometry Honors, and Algebra 2 in his time at Skyline. In 2015, Mr. Johnson joined the high school staff at Gilbert Christian High School as a math teacher (Algebra 2/Trigonometry, Precalculus, Statistics, Calculus 1, and Calculus 2) and as the varsity assistant boys' basketball coach. In 2017, he moved to administration serving as the high school vice principal. In 2019, Mr.
Johnson became the district athletic director. In his free time, Mr. Johnson enjoys golfing and spending time with his wife, Andrea, and daughter, Stephanie.
Chris Jones
GEAR Resource Teacher
chris.jones@gcsaz.org
---
Chris has received his B.A. in Pastoral Studies from Vanguard University, a Single Subject Teaching Credential (grades 8-12) in Social Science, and a Special Education Teaching Credential – Mild/Moderate for grades K-12. He has been teaching for over 15 years in private and public schools. Chris enjoys mountain and road biking, playing soccer, and enjoys being outside with his family. His wife Kelly, and children Asa and Gavin are currently seeking a church home in the valley. Chris started working for GCS in 2019.
Isaiah 55:8-9, "For my thoughts are not your thoughts, nor are your ways My ways, declares the Lord. For the heavens are higher than the earth, so are My ways higher than your ways and My thoughts than your thoughts." NASB
Kelly Jones
HS English Teacher
kelly.jones@gcsaz.org
---
She received her Bachelor's Degree from Vanguard University of Southern California in 2000 and her teaching credential from California State University Dominguez Hills in 2005. She has been teaching since 2001 in California She enjoys reading, cooking, baking, and spending time with her family. She can also play the guitar and has led worship at her church in the past. As she and her husband are new to the area, they are still searching for a home church. She and her husband, Chris, have 2 boys: Asa and Gavin. Kelly began working for GCS in 2019.
Her favorite verse is Psalm 37:4 "Delight yourself also in the Lord, and He will give you the desires of your heart."
Kurt Keener
U.S/World History
kurt.keener@gcsaz.org
---
Mr. Keener graduated from Wittenberg University in 1978 with a Bachelor of Arts degree in history and secondary education. He earned his Masters of Science degree in Sports Management from the United States Sports Academy in 1986. Mr. Keener spent 35 years at Detroit Country Day School in Beverly Hills, Michigan where he taught history, coached the boy's varsity basketball team and served as the Director of Upper School Athletics. When he left Michigan, he had the second highest boys coach winnings in Michigan prep history with a record of 688-121. In that time he coached DCDS to nine state championships and produced four McDonald's All-Americans. As a member of Rosedale Park Baptist Church, he was active in many ministries including youth Sunday School, church landscaping, the homeless ministry and the urban garden ministry. Mr. Keener came to Gilbert Christian Schools to work in an environment in which the pursuit of academic and athletic excellence is achieved in an atmosphere of Scriptural based spiritual growth. Away from school, Mr. Keener enjoys gardening, hiking, and watching sports events. He and his wife Nedra have two grown sons.
Don Keysor
Facilities Manager
---
don.keysor@gcsaz.org
Miranda Kotchnik
HS Math Teacher
miranda.kotchnik@gcsaz.org
---
Maritta Krahling
Front Desk
maritta.krahling@gcsaz.org
---
Christina Lang
College & Career Counselor
christina.lang@gcsaz.org
---
Christina Lang is a California native who graduated from Azusa Pacific University with a Bachelor of Arts in Liberal Studies and minors in English and Bible in 2000. Education and Church Ministry have been her focus for the last 17 years as she has taught in Jr. High/High School, Children's Ministry, Marriage Ministry, Women's Ministry, and most recently as a Keynote Speaker in several churches and conferences across the country. Her greatest joy is to proclaim the message of freedom that can be found only when one surrenders their entire life to the saving grace of Jesus Christ. She has written for several publications, including Focus on the Family, and published her first book (a woman's Bible Study) in 2015. Christina feels strongly that God led her family to Gilbert Christian School. Her new role as Guidance Counselor will allow her to pair two of her greatest passions: education and ministry. Working with students, teaching them to live intentionally by setting attainable goals, while simultaneously realizing that their greatest worth will always be found in their Creator is what she is most excited about. Christina and her husband Brandon are active members of Mission Community Church along with their six children who all attend Gilbert Christian School.
Matthew Littlefield
HS Science Teacher
matthew.littlefield@gcsaz.org
---
Matthew Littlefield has been an educator for the last 15 years, starting his teaching career at Oaks Christian High School in California. He became a teacher after graduating from Vanguard University with his BS in Biology and Chemistry. His family moved to Arizona in 2004, where he continued teaching at St. Paul's Academy while working on his Masters in Educational Leadership from Ottawa University. Upon getting his Principal certificate, he became an administrator at St. Paul's before moving on to AAEC South Mountain and AAEC Red Mountain where he was the Principal until 2010. During this time he completed a Certificate in Graduate Studies from Ottawa in Psychology. After completing his Masters, he continued his education at ASU where he completed his doctoral work in Educational Leadership, Policy, and Change. In February 2014 he joined the GCS community as the high school principal. His four kids attend GCS and allow him to see his students grow and mature under the guidance of Christian teacher's. Matthew raises his four children by himself after being widowed in 2013, when his wife suddenly passed away. He feels incredibly blessed to be part of such an amazing community and school.
Mark Lovelady
HS Principal
mark.lovelady@gcsaz.org
---
Mr. Lovelady received his Bachelor of Arts from Washington State University and a Temporary Principal Certification from ACSI. He is currently working towards his Masters in Educational Leadership. For the past 25 years, he had the privilege of working in Tacoma, Washington, at Life Christian Academy with middle school and high school students in a variety of roles including teacher, dean of students, varsity basketball coach, athletic director, dean of spiritual life, department chair, upper vice principal, middle school principal, and director of advancement (marketing, retention, tuition assistance, alumni, and fundraising). He has thoroughly enjoyed mentoring students, partnering with parents, and building relationships with the staff and teachers. Mark was the 15-time speed skate champion and the school table tennis champion at his last school. He also had the privilege of coaching both the High School boys and girls basketball teams last year and both teams qualified for the state tournament (first time in Washington State history) Currently, Mark and his wife are looking for a new church home in Arizona for their family. For over 35 years they were attending Life Center Church in Tacoma, Washington and also served as an assistant youth pastor for 15 years. He has been married to his wife Jennifer for since 1994. They have four children Alexis, Luke, Landyn, and Ashton. Alexis is currently working in Scottsdale and Luke is on scholarship playing basketball at Western Washington University. Landyn will be a Senior at Gilbert Christian High School this year and Ashton will be in the 8th Grade at our Greenfield Campus. Mark joined our Gilbert Christian Schools staff in the summer of 2018.
"Do not conform any longer to the pattern of this world, but be transformed by the renewing of your mind." Romans 12:2
Curtis Mateja
Facilities Tech
curtis.mateja@gcsaz.org
---
Jody McCoy
Front Desk & Office Assistant
jody.mccoy@gcsaz.org
---
C.L. Mitchell
HS Bible Teacher
cl.mitchell@gcsaz.org
---
Danny Norris
HS Boys P.E. Teacher
danny.norris@gcsaz.org
---
Coach Norris graduated from Grand Canyon University in 2012 with a Bachelor's Degree in Exercise Science with an emphasis in Health Education. Coach Norris has been a teacher since 2016 as a Physical Education/Weight Lifting Teacher and Sports Performance Coach. During the 2018-2019 school year, Coach Norris served in an Administration role as an Athletic Director and Head of Discipline at a 7th-12th Junior High and High School. Prior to working in Education, Coach Norris was a Personal Trainer/Sports Performance Coach for 7 years. Coach Norris is the Head Football Coach at Gilbert Christian High School and has been a high school football coach in Arizona since 2009. Coach Norris attends New City Church in Phoenix, AZ and has been a member since 2014. He began working for GCS in 2019.
"Be kind and compassionate to one another, forgiving each other, just as in Christ God forgave you." Ephesians 4:32
Mike Paasch
HS Spanish Teacher
mike.paasch@gcsaz.org
---
Mike Paasch received his MA in Spanish Linguistics at New Mexico State University and his BA in Political Science at ASU. Languages have been a big part of his life: he is fluent in Spanish and spent a year studying Arabic. He and his family have lived abroad for the gospel in Mexico and North Africa. God saved him during his college studies and gave him a desire to reach the nations far and near with the good news of Jesus. He is married to Lynne and has two daughters: Hannah and Amy. They are foster parents. He has engaged in cross-cultural service for many years. His desire is to encourage this generation of students to pour out their lives for Jesus!
Pam Palacio
Drama Producer
pam.palacio@gcsaz.org
---
Nicki Park
Choral Accompanist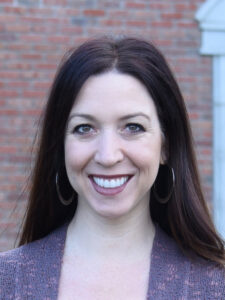 nicki.park@gcsaz.org
---
Jason Pasquariello
HS History Teacher
jason.pasquariello@gcsaz.org
---
Mr. Pasquariello Graduated from Washington State University in 2007 with a BA in History. He received his Masters in Teaching from City University of Seattle in 2009. After moving to Arizona in 2009, Mr. Pasquariello began working in the Washington Elementary District at New Beginnings Academy, the behavior school for that district. In his final year at New Beginnings, he was the on-site coordinator. In 2013 Mr. Pasquariello took a job at Carson Jr. High teaching 7th-grade social studies. At the same time, he began first as an assistant then as the JV Boys coach at Westwood High School. In 2015 He began teaching at Westwood High School where he taught World History, US History, and AP US History. In addition to basketball, Mr. Pasquariello also coached Girls Golf. Mr. Pasquariello enjoys spending time with his family, whether it is a quiet night at home or going out to experience what Arizona has to offer. He also enjoys watching and playing basketball, reading (mostly history), and playing video games. Mr. Pasquariello and his family currently addend Redemption Church Gateway. Mr. Pasquariello married current GCS teacher Mrs. Pasquariello in 2011. They have two children. The oldest, Tate, born in 2012, began Kindergarten at GCS in 2018. Bryton was born in 2015. Mr. Pasquariello joined the GCS staff in 2019.
"For it is by grace that you have been saved through faith. And this is not of yourselves but it is the gift of God" Ephesians 2:8
Melody Perry
Choral Accompanist
melody.perry@gcsaz.org
---
Ms. Perry is an accompanist with over 30 years experience. She studied piano performance at Western Oregon State University. She taught music at Eastside Christian School for fourteen years and was the accompanist at Central Christian Church (Mesa) for twenty-three years. She currently performs with various groups around the valley and teaches private piano lessons. She has accompanied all of the Gilbert Christian Schools choirs since 2007.
David Querfeld
HS Spanish Teacher
david.querfeld@gcsaz.org
---
Katelyn Rachoy
Orchestra Teacher
katelyn.rachoy@gcsaz.org
---
Katelyn Rachoy has been an orchestra director at Gilbert Christian since 2013. An Arizona native, she earned a B.M.E. in Music Education with an Instrumental Emphasis from the University of Arizona. Mrs. Rachoy started playing the viola at age seven and loved the experiences she had in school orchestras, youth symphonies, private lessons and festivals and hopes to share that joy with her students. Her teaching experiences have been in early childhood strings, middle school outreach band, and elementary through high school orchestra. Prior to teaching at Gilbert Christian, Mrs. Rachoy substituted for music classes in the Mesa Public School district. Katelyn and her husband John attend Grace Bible Church of Phoenix where she enjoys serving in the nursery and on the worship team. She loves teaching at a Christian school where she can motivate students to glorify God with their gifts and abilities.
Jordan Rakita
HS Choir Teacher & Worship Director
jordan.rakita@gcsaz.org
---
Jordan Rakita received his Masters of Music in Choral Conducting from Northern Arizona University. Prior to that, he completed a Bachelor of Music Education and a Bachelor of Arts in Music from NAU.
Jordan has been teaching since 2015, working primarily with high school students. He loves to play basketball and ultimate frisbee. Jordan currently attends Calvary Chapel Central in Glendale where he is one of the worship leaders. He has an amazing wife Kayla, a daughter named Ruby and another child due in September. They are waiting to find out if it's a boy or girl! Jordan joined our GCS staff in 2019.
Ephesians 2:4-5 "But God, being rich in mercy, because of the great love with which he loved us, even when we were dead in our trespasses, made us alive together with Christ-by grace you have been saved."
Andrew Robinson
HS Bible/English/Electives Teacher
andrew.robinson@gcsaz.org
---
Mr. Robinson graduated from Grand Canyon University in 2014 with a Bachelor's degree in Secondary Education (English). He currently attends Tempe Nazarene Church, where he serves on the church board and as the lead guitar player for the main service's worship team. He married his wife, Megan Robinson, in 2010. He and his wife are parents to a 2-year-old daughter, Rory, and are expecting another daughter, Riley, to arrive in August of this year (2019). He is also currently pursuing his Master's in Biblical and Theological Studies at Phoenix Seminary. In his spare time, he plays guitar and enjoys spending time with his family. He also likes playing and watching soccer. He is excited to work at GCS because of the ability the school provides to implement Biblical and spiritual teaching and guidance throughout his classes, which he believes provides each student with a truly complete education.
Chris Russell
HS Math Teacher
chris.russell@gcsaz.org
---
Dakota Smith
HS Bible Teacher
dakota.smith@gcsaz.org
---
Dakota Smith has been teaching 9th Grade Bible and leading as the Spiritual Life Director at GCHS since 2015. He also serves as the Young Families Pastor at Mesa Baptist Church. In 2012 he graduated from Arizona Christian University, and in 2017 earned his Master's from Grace School of Theology. He has also served as a missionary for the Bob Tebow Evangelistic Association in the Philippines. In 2014, he married his wife and best friend, Shannon. As a Registered Nurse, she also has a passion for the lost and joins Dakota in ministry efforts. They have three children: Selah (4), Josiah (2), and Hosanna (6 mo). As for hobbies, Dakota loves hiking, backpacking, and the Dallas Cowboys. Ultimately, his passion is for the lost as he makes it his final endeavor to unashamedly proclaim the Good News of Jesus (Rom. 1:16) to all who will hear.
Ashley Storey
Sports Medicine Instructor
ashley.storey@gcsaz.org
---
Ashley first started at GCHS as the school's certified athletic trainer in 2015 after graduating from the University of South Florida. In 2017 she began teaching sports medicine as well. Ashley currently attends Compass Christian Church in Chandler. One of her life verses is Jeremiah 29:11, "For I know the plans I have for you," declares the Lord, "plans to prosper you and not to harm you, plans to give you hope and a future." She honestly believes it was God's plan to bring her to GCHS. This school quickly became like a family to her. Nothing brings her more joy than getting to teach what she is passionate about every day while helping students and athletes grow spiritually as well. Watching students go from not knowing how to rip tape to taping ankles confidently each year has most definitely been a highlight in her time here.
Michelle Wilson
Front Desk & Office Assistant
michelle.wilson@gcsaz.org
---
Stefan Wilson
HS Bible Teacher
stefan.wilson@gcsaz.org
---
Mr. Wilson teaches High School Bible and serves as the Director of Biblical Integration for the district. He received his Masters from Phoenix Seminary and his Bachelors from Northern Arizona University. He is an avid bowhunter and outdoorsman. Mr. Wilson has been married to his wife Jeannie for 9 years and they have two children, Abigail and Caleb, who both attend GCS. He joined the Gilbert Christian Schools staff in 2017.
"For by a single offering he has perfected for all time those who are being sanctified." Hebrews 10:14