Joanna Anderson
G.E.A.R. Teacher
joanna.anderson@gcsaz.org
---
Joanna has her BAE in Elementary and in Special Education along with an ESL Endorsement. She is also C.L.I.P. Trained (Reading Recovery). Her experience involves 4 years of teaching Sp. Ed in Tempe, AZ, 5 years teaching Elementary Ed. (grades K-3) in Tempe, 1-year teaching 1st grade in Mansfield, TX, and 2 and a half years homeschooling her children in Queen Creek. Joanna is a native Arizonian and has spent the last 2 and a half years homeschooling so that the family could travel. Her favorite place is to be with family and friends at their cabin in the White Mountains. Joanna met her husband Mark in school and have been friends since 1975. They went to kindergarten together and have now been married for over 15 years. They have 3 children: Avery, Caden, and Tessa who all attend Gilbert Chrisitan Schools. The whole family worships at Sun Valley Community Church where Joanna and Mark have served as mentors for engaged/pre-engaged couples. Joanna became a part of our Gilbert Christian Schools staff in 2018.
"'For I know the plans I have for you,' declares the Lord, "plans to prosper you and not to harm you, plans to give you hope and a future." Jeremiah 29:11
Blair Andrews
MS Science Teacher
blair.andrews@gcsaz.org
---
I am a native Californian, recently relocated to Arizona from San Diego, where I was a teacher and coach for 20 years. I primarily taught Earth Science for 8th graders, but I also taught a variety of other subjects, including Bible, Math, and PE in Jr. high and high school, and even coached tennis. Since the beginning of this school year at GCS, I have been teaching 6th grade Earth Science, Bible and Ancient History, and beginning with 2nd quarter, and I am now teaching 7th grade Life Science and World History. My wife, Gail, and I attend Rock Point Church and love our new life here in Arizona. I am very excited to be on the team at GCS, and I'm looking forward to the opportunity to serve the Lord Jesus Christ and GCS as God uses me to influence young lives.
My life verse is James 1:2 which says, "Consider it all joy my brethren when you encounter various trials, for the testing of your faith produces endurance."
Marcie Babb
4th Grade Teacher
marcie.babb@gcaz.org
---
Melissa Baker
3rd Grade Teacher
melissa.baker@gcsaz.org
---
My name is Melissa Baker, and I am honored to be a part of the Gilbert Christian School family.
I am from Ohio but have lived in Arizona most of my life. I graduated from Grand Canyon University with a Bachelor's degree in Elementary Education and Special Education. I have been married for 12 years and have been blessed with two beautiful girls ages 15 and 9, one of which has special needs. This is my first year of teaching and I am very excited to be used by God in fulfilling my passion. In my spare time, I love to go camping and hiking and am an avid reader and writer. One day, I hope to be able to publish a book. My husband and I are members of Summit Vista Bible Church in Gilbert where I fill in often as a Sunday school teacher and Children's Church teacher, in addition to serving as a door greeter. I believe that academic excellence is an expression of worship of our Almighty God. Each child is an expression of God's principle of individuality. Students are seen as individuals created in God's image, unique and possessing certain gifts and qualities that set them apart from all others. My purpose in teaching is to creatively identify my students' gifts and abilities and have them apply these for the Kingdom. I desire for my students to be immersed in modeling God's love as they work diligently through each subject. It is my role as an educator to address the 'whole child' by providing instruction, opportunity, and setting an example in loving God, loving our neighbors, developing a prayer life, embracing the Great Commission, and walking in purity in our thoughts and actions.
"Don't let anyone look down on you because you are young, but set an example for the believers in speech, in conduct, in love, in faith, and in purity." I Timothy 4:12
Amanda Benham
1st Grade Teacher
amanda.benham@gcsaz.org
---
Mrs. Benham has her B.A. in Early Childhood Education with a dual degree in Special Education. She has been teaching since 2014. Mrs. Benham shared the interesting fact that she is adopted by wonderful, helpful, and supportive parents. She and her husband Jake currently worship at Sun Valley in Tempe and at home have their furbaby, Sophie. Mrs. Benham became a part of our GCS Staff in 2018.
"There is no fear in love. But perfect love drives out fear." 1 John 4:18
Natalie Blair
Copy Aide
---
natalie.blair@gcsaz.org
Sarah Carson
2nd Grade Teacher
sarah.carson@gcsaz.org
---
Sarah Carson received her B.S. in Elementary Education/PK-3rd grade certification in Ohio and Arizona. Her experience involves 12 and a half years teaching every grade from Kindergarten to 3rd grade. Sarah has lived in Illinois, Indiana, South Carolina, North Carolina, Pensylvania, Ohio, and Arizona. Arizona is her 5th state to be certified to teach in, and she has loved learning new things everywhere she has gone! Sarah has been married to her husband Derek since 2000 and they have two sons. Both David and Drew attend Gilbert Christian Schools. Sarah has been a part of our Gilbert Christian Schools staff since 2018.
"Be joyful always; pray continually, give thanks in all circumstances, for this is God's will for you in Christ Jesus." 1 Thessalonians 5:16-18
Mary Christy
5th Grade Teacher
mary.christy@gcsaz.org
---
Mary has her B.A. in Elementary education with a minor in Bible from North Central University in Minneapolis. "I am so excited to be apart of the GCS family! I am a firm believer in Christian education and know that this is a specific calling that God has placed on my life. I am honored to have the privilege of coming alongside students and watching them grow academically, but more importantly spiritually. One of the most important things to me is my family and that is why I strive to establish the security and support of a family within the classroom. I was born and raised in Minnesota, where I attended college and began my teaching career. Prior to graduating college I also had the privilege of being a part of a ministry called Master's Commission (a discipleship program) not only as a student but also as a staff member running their academic programming." Mary has been a part of GCS since 2018.
"Because of the Lord's great love we are not consumed, for his compassions never fail. They are new every morning; great is your faithfulness." Lamentations 3:22-23
Carissa Converse
Resource Teacher
carissa.converse@gcsaz.org
---
Elaine Crippen
Health Assistant
elaine.crippen@gcsaz.org
---
Katie Daily
G.E.A.R. Coordinator & Teacher
kate.daily@gcsaz.org
---
Mrs Daily brings seven years of teaching experience to the GEAR classroom at Gilbert Christian School. Before teaching at GCS, Mrs Daily previously taught 1st and 2nd grade in Idaho where she completed both her Bachelor's and Master's Degree in Education and Administration. Mrs Daily's greatest joy is serving God; however, she felt very blessed and honoured to serve the students and families at Gilbert Christian Schools, too. Mrs Daily currently resides in Chandler, AZ with her husband and daughter.
Kayla DeBruin
2nd Grade Teacher
kayla.debruin@gcsaz.org
---
I grew up in Pella, Iowa and attended Dordt College in Sioux Center, Iowa.  I graduated in 2016 and moved to Arizona in the summer.  My first year of teaching was in Kindergarten at Bethany Christian School in Tempe.  This is now my second year teaching, but my first year at GCS.   While I was in my senior year of college, I had the opportunity to student teach in Mrs. Martin's classroom for two months.  I wanted to teach at GCS because, through my observation during my student teaching, I enjoyed the positive, Christian atmosphere.  I also appreciated the positive relationships among the teachers and between the students.  I enjoy hiking, reading and playing tennis in my spare time.  
Mary Katherine Franklin
4th Grade Teacher
marykatherine.franklin@gcsaz.org
---
I was born and raised in Georgia but moved to Arizona in 2009 to attend college. I am a graduate of Grand Canyon University, where I received my Bachelor's Degree in Elementary Education with an emphasis in Math and a Master's Degree in Reading Instruction.  Although this is my second year of teaching at Gilbert Christian, I have been a teacher for six years. I started my career in my hometown of Lilburn, Georgia, at the Christian school that I attended kindergarten through twelfth grade.  A Christian school education played a huge role in my walk with the Lord as many teachers poured into me in a way that made a difference in my life.  Their impact greatly influenced my desire to teach at a Christian school. In 2014, I moved back to Arizona to work with English Language Learners in the west Phoenix area.  I am so excited that God has called me back into Christian education where I can encourage my students in their walk with Christ.
Erin Good
All-Day Kindergarten Teacher
erin.good@gcsaz.org
---
I am very excited to start another year at Gilbert Christian! I taught science at a title one school in Chandler for several years before coming to GCS. I am delighted to have the opportunity to serve God and your children in Kindergarten. These are two of my most significant areas of passions, and I feel blessed in God's unique equipment of me for these rolls. Personally, my husband and I celebrated our six year anniversary this May. We were high school sweethearts and will have been together for ten years this October. We don't have any kids but do have a huge Great Dane Mastiff mix dog named Rue. Apart from family, my other joys in life are reading and writing. It is not uncommon for me to read 4-7 books a month and I hope to be a published author one day. I hope to share my love of reading and writing with your student(s) this year. My husband and I attend Harvest East Valley and serve every other Sunday in the Nursery. I have been a Christian for many years and have found that what I love most about GCS is the Christian culture. I adore the staff that supports and encourages all with the love of Christ, and I have a particular delight in sharing what the Lord has taught me to the students.
GCS is indeed the epitome of Hebrews 10: 24-25: "And let us consider how to stir up one another to love and good works, not neglecting to meet together, as is the habit of some, but encouraging one another, and all the more as you see the Day drawing near."
Sarah Gripp
Elementary General Music and Strings
sarah.gripp@gcsaz.org
---
Ms. Sarah Gripp graduated from Northern Arizona University with degrees in instrumental music education and violin performance and began working at GCS in 2018.   For the past three and half years, she has been an intern in the NAU Suzuki Strings program, teaching private lessons and helping with group classes for elementary students.  Additionally, she has student taught elementary and junior high orchestra students with Gilbert Public Schools. Sarah played with the Flagstaff Symphony Orchestra for several years and has played violin and mandolin in her church worship teams.  Sarah is excited to help students develop excellence in God's gift of music, for His glory!
"Therefore, he is able to save completely those who come to God through him, because he always lives to intercede for them." Hebrews 7:25
Christina Halaby
Half Day Kindergarten Aide
christina.halaby@gcsaz.org
---
Angel Hallaran
Pre K 4 Teacher
angel.hallaran@gcsaz.org
---
After serving as a Pre-K, aide at Gilbert Christian Schools for the last three years, I found myself genuinely enjoying loving, nurturing and guiding preschoolers. I am thrilled for the opportunity to teach Pre-K at the Greenfield campus this year. I'm an Arizona native, married for almost 22 years to my husband Scott, and have three beautiful children, McKenna, Olivia, and Jameson. Having earned a Bachelor's degree in Business, I am now pursuing an Early Education degree. I am looking forward to learning and playing while sharing Christ and guiding our "littles" to know and love Jesus.
Michelle Harrington
6th Grade Teacher
michelle.harrington@gcsaz.org
---
My name is Michelle Harrington, and I'm excited to be joining the team at Gilbert Christian Schools as a 6th-grade teacher at the Greenfield Campus. It is such a privilege to work in an environment where I have the opportunity and directive to share God's truth daily with my students. This will be my 6th year teaching 6th grade. My heart is deeply rooted in this age group. Every child is special and uniquely created, and it is my privilege to work alongside our parents in watching God's plan unfold in the hearts and minds of each student in my care. My family moved to Gilbert two years ago from Oregon where I taught 6th graders at a Christian school. We are blessed to have my two sons, daughters-in-law, and our three (soon to be four) grandchildren living here as well. We are all enjoying the warmth and sunshine that Arizona provides! I have a bachelor's degree in elementary education, and I recently earned a Master of Science degree in Curriculum and Instruction from Western Governors University. Helping students develop an accurate view of God's love, and purpose for their lives is the most significant accomplishment. I am so thankful for the opportunity to spend my days with your kids. We're going to have a fantastic year!
Ephesians 2:10 states, "For we are God's masterpiece. He has created us anew in Christ Jesus, so we can do the good things He planned for us long ago."
Mark Henderson
6th Grade Teacher
mark.henderson@gcsaz.org
---
Mr. Henderson graduated from ASU in 1991 with a B.S. in Elementary Education. He worked as a classroom teacher at Shumway Elementary School teaching grades 5 and 6 for nearly 9 years. He left the classroom to work on school fundraising teams, and as a result, was able to work with students in schools all across the valley. Mark Henderson grew up in a Christian home and at age eleven he made a decision to follow Christ. He has been married to Trinka for 31 years and they have one adult daughter. Mr. and Mrs. Henderson currently attend Sun Valley Community Church. They previously attended Chandler Christian Church where Mark served as an elder for nine years and youth/children's ministry leader for twelve years. Mark has a true heart for leading young people to understand God's Word and looks forward to teaching Bible to students in his new GCS homeroom. Mr. Henderson explained the call on his life during his interview, "I know God has given me a talent and gift to work with kids as a teacher. He has given me a passion to work with young people."
Trinka Henderson
1st Grade Teacher
trinka.henderson@gcsaz.org
---
Hi, I'm Trinka Henderson. I'm blessed to be teaching first grade at the Greenfield campus this year. I earned my Bachelor's degree in Early Childhood Education in 1985 and my Master's Degree in Curriculum and Instruction in 2001 from Northern Arizona University. I taught 17 years in the Chandler Public School District before being called into teaching in Christian Schools. I taught for two years at Bethany Christian School and 13 years at Hope Christian Academy. This will be my second year at Gilbert Christian. Teaching is my passion! I consider it a gift from God, to pour His life into young lives enabling them to grow spiritually, emotionally and academically. My husband Mark and I attend Sun Valley Church and have a love for missions and count it a joy and privilege to share Christ in ANY way that He chooses to use us. We are blessed with a beautiful 22-year-old daughter, and love living in our home state of Arizona!
Deborah Hightower
Physical Education, Godly Play (K-1st Grade)
deborah.hightower@gcsaz.org
---
Having been a part of Gilbert Christian Schools for nineteen years, in a variety of roles from a parent, prayer/mission coordinator, substitute, part-time and full-time teacher, I have experienced from, a unique perspective, the development and emergence of a quality Christian school. My passion for my own four children, as well as those who continue to attend here, has been to do all I can to help them grow physically, academically, emotionally and spiritually to be all they can be in Christ. My varied background including a B.A. from East Stroudsburg State University, PA, along with great dance and performance experience gleaned from years of living in the NY metropolitan area, have enabled me to serve in a variety of roles at the school. The shared focus of staff and teachers alike, to support one another, while wholeheartedly serving the Lord, our families and students are unmatched by anything I have encountered. I am exceedingly blessed to be able to continue to teach, facilitate prayer and provide ministry opportunities that lead to the expansion of God's kingdom at GCS and beyond, through the impacted lives of our students!
Kelly Holly
Pre K Aide
kelly.holly@gcsaz.org
---
Originally I am from Orange County, California, where I graduated from CSU Long Beach in 2003 with a Bachelor of Science in Dietetics and Food Administration and a certificate in elementary teaching. Shortly after, I moved to Arizona to be closer to family and begin my teaching career. I taught 4th grade for two years and 3rd grade for three years. Within that time, I met and married my husband. We are blessed to have two boys who currently attend GCS Greenfield. I was a stay home mom until they began elementary school. During that time, I volunteered in their preschool classes and was a lead teacher in toddler and preschool classes for a MOPS group. I've been actively volunteering in preschool church ministry for over 11 years. We attend Sun Valley Community Church where I'm a coordinator for the children's ministry, and I've been a leader in their VBS for three years. I'm honoured and blessed to be a part of Gilbert Christian School with its loving, nurturing, and Christ-centered culture.
Jennifer Hoyle
Kindergarten Teacher
jennifer.hoyle@gcsaz.org
---
Rochto Joassin
7th/8th Grade Bible Teacher
rochto.joassin@gcsaz.org
---
Mr. Joassin attended Tallahassee Community College from 2012 to 2014. At Florida State University, he received his B.A. in Social Work, and since 2017 has been working toward his Masters in Missional Theology from Missional Training Center Seminary. Through the years he has worked in ministry at a local church in Tallahassee, FL as a volunteer, then became an intern before he was hired as the full-time Youth Pastor at that same church. He began his first year working within the school system in 2018 with Gilbert Christian Schools. An interesting fact about Mr. Joassin is that he is 100% Haitian, but says he cannot speak his own native tongue fluently. He's been married to his wife Wandaline with two children; Micah and Kailand. The family currently worships at Redemption Church.
"Whom have I in heaven but you? And there is nothing on earth that I desire besides you. My flesh and my heart may fail, but God is the strength of my heart and my portion forever." Psalm 72:25-26
Allison Johannsson
4th Grade Teacher
allison.johannsson@gcsaz.org
---
Alexis Knop
Front Desk
alexis.knop@gcsaz.org
---
My name is Alexis Knop, and I am a teacher's aide at the Greenfield campus.  This is my first year being a part of Gilbert Christian and is so blessed with the opportunity to work here!  I have been attending Family Bible Church with my family since 2013. In my free time, I love getting together with friends, playing games, and music.
"And now, just as you accepted Christ Jesus as your Lord, you must continue to follow him.  Let your roots grow down into him, and let your lives be built on him.  Then your faith will grow strong in the truth you were taught, and you will overflow with thankfulness." Colossians 2:6-7
Jennifer Lyon
Kindergarten Aide
jen.lyon@gcsaz.org
---
My name is Jennifer Lyon and this is my second year at Gilbert Christian School! Words cannot express how excited I am to be at Gilbert Christian School this year! I am a native Arizonan, and I graduated from Arizona State University with a Post Baccalaureate in Elementary Education and a Master's of Education Degree as well. I have been married for 16 1/2 years, and feel incredibly blessed to have been able to stay at home for the past 15 years to raise my two boys. I have a 12-year-old son with Autism and a 14-year-old son that started high school this year. I am passionate about eating healthy, working out and spending time with my family. My family attends Sun Valley Community Church on a regular basis, where I serve in the coffee shop almost every weekend. We have two small dogs, Buddy and Dakota. These pups have brought so much joy and entertainment in our house. I truly believe that God has his hand in every situation and I am where he wants me to be this year. The goal for me as an educator is to help educate children and build relationships that are centered around Christ.
"Show me your ways, O Lord, teach me your paths; guide me in your truth and teach me, for you are God my Savior, and my hope is in you all day long." Psalm 25:4-5.
Amy Majeski
5th Grade Teacher
amy.majeski@gcsaz.org
---
My name is Amy Majeski, and I have been a part of the Gilbert Christian community since 2013. I feel very privileged to work in a school where the Lord is the foundation and focus. I know that God specifically called me to teach at Gilbert Christian, a responsibility I do not take lightly. It is my goal, as an educator to cultivate a trusting and productive relationship with my students through a Biblically centered worldview, where students can gain an understanding of the world we live in, interpret life situations, and apply Biblical truths in all areas of life.
I earned a BA in Social and Behavioral Science and Elementary Education from Seattle Pacific University with endorsements in K-12 Social Studies and History in 1995. God truly directed me to teach in the Christian school environment, where I have been since. My love for teaching is firmly founded in my love for Christ. Living out 1 Corinthians 13:4 "Love is patient, love is kind…." gives me strength every single day.
Kim Martin
All Day Kindergarten Teacher
kim.martin@gcsaz.org
---
My name is Kim Martin, and I have had the privilege of being a part of Gilbert Christian Schools since 2000. I teach all day Kindergarten, and I feel blessed to continue to educate alongside dedicated and excellent teachers. I grew up in Phoenix and attended college at Arizona Bible College, where I studied Elementary Education. My husband and I have been married for over 30 years and have three children, Amanda, Nik, and Michael. My favorite thing about teaching is sharing the love of Jesus with my students every day. My prayer is that they will know they are loved with the everlasting love of God and will accept the gift of salvation through Jesus. I'm delighted to learn and explore with your children this year!
Kristen Masci
Third Grade Teacher
kristen.masci@gcsaz.org
---
Mrs. Masci earned her Bachelor's Degree in Elementary Education from Arizona State University. She received her Master's Degree in Curriculum and Instruction with an emphasis on Reading from Grand Canyon University. Mrs. Masci has been teaching since 2009 and in those years she has taught 2nd and 3rd grade in the Chandler Unified School District. She has been born and raised here in our lovely state of Arizona. Mrs. Masci and her husband have been married since 2014 and are currently worshipping and serving at their church Redemption Tempe. She became part of our GCS Staff in 2018.
"The Lord is my strength and my shield; my heart trusts in him, and he helps me. My heart leaps for joy, and with my song I praise Him." Psalm 28:7
Jacob Milchman
6th Grade Teacher
jacob.milchman@gcsaz.org
---
Angela Mazzola
MS Math and MS Science
angela.mazzola@gcsaz.org
---
Mrs. Mazzola earned her MS in Math Curriculum and Instruction from Arizona State University in 2002. She taught for five years before staying home to take care of her children. Since 2012, she has taught Algebra and Trigonometry at Chandler-Gilbert Community College. She began her career with GCS as a substitute teacher. Mrs. Mazzola and her husband, Dan, have three boys who attend GCS, Daniel, Joshua, and Anthony. The Mazzola's are active participants of Redemption Church, lead Bible studies and are Cub Scout den leaders. Mrs. Mazzola loves to share God's ingenuity with her students through the instruction of mathematics.
Amy Milchman
6th Grade Teacher
amy.milchman@gcsaz.org
---
Rhonda Miller
Lunch Aide Director
rhonda.miller@gcsaz.org
---
Becca Nelson
1st Grade Teacher
becca.nelson@gcsaz.org
---
Miss Nelson is an Arizona native and recently graduated from Arizona State University with a Bachelor of Arts in Education for Early Childhood and Early Childhood Special Education. She serves as the 4-5-year-old Sunday School teacher at Grace Covenant Church where she has worshiped for almost ten years. Miss Nelson is extremely excited for her first year of teaching at Gilbert Christian School. She feels blessed to be able to combine her love for the Lord with her passion for teaching and can't wait to see what God has in store this school year!
Sheila Perey
4th Grade Teacher
sheila.perey@gcsaz.org
---
Mrs. Perey has her Bachelor's in Education and 28 years of experience. She is married to her husband Dale and has four children Lane, Allison, Sara, and Grant. She and her family currently worship at Reformation OPC. Mrs. Perey has been a part of GCS Staff since 2018.
"They who wait for the Lord shall renew their strength; they shall mount up with wings like eagles; they shall run and not be weary; they shall walk and not be faint." Isaiah 40:31
April Peters
PK Aide
april.peters@gcsaz.org
---
Heather Peterson
Principal's Assistant
heather.peterson@gcsaz.org
---
My name is Heather Peterson, and I am the Administrative Assistant for GCS Greenfield Principal, Marie Wilson. This will be my 3rd year working at Gilbert Christian Schools, and I feel so blessed to be a part of this community. Although I am a CNA, though most of my career has been spent in the public school system, I am excited to continue that work at GCS. My husband Robert and I have been married for 10 years, and our family attends Life Link Church. We have two students who attend GCS as well and we are so grateful for the opportunity to have their education grounded in the knowledge and love of God!
"For I know the plans I have for you," declares the Lord, "plans to prosper you and not to harm you, plans to give you a hope and a future. Then you will call on me and come and pray to me, and I will listen to you. You will seek me and find me when you seek me with all your heart." Jeremiah 29:11-13
Kellie Phillips
All Day Kindergarten Aide
kellie.phillips@gcsaz.org
---
Kellie received her Bachelors of Science in Business Management and has prior experience teaching Sunday School, coaching Jr. high softball, and being a mom at home.  She loves to play sports and defines herself as pretty competitive in that area. Currently, Kellie worships at Impact Church in Scottsdale, AZ. She has been married to her husband Brandon for 11 years and they have four boys: Elias, Kaden, Tobin, and Judah. All four of their children attend Gilbert Christian Schools. Kellie joined our staff in 2018.
"For I am convinced that neither death nor life, neither angels nor demons, neither the present nor the future, nor any powers, neither height nor depth, nor anything else in creation, will be able to separate us from the love of God that is in Christ Jesus our Lord." Romans 8:38-39
Elizabeth Purtell
M.S. English/History
liz.purtell@gcsaz.org
---
Mrs. Purtell has a B.A. in Education, an M.A. in Reading Instruction, a Principal Certification, and is recognized as Highly Qualified in Middle School/High School History. She has over 12 years of experience and loves to read and hike. Mrs. Purtell has actually hiked in Spain, Croatia, France, Switzerland, Italy, Austria, Slovenia, Scotland, and of course the USA. She has been married to her husband Dan for over 25 years with four children: Sarah, Nathan, Rebekah, and Rachael. Mrs. Purtell joined our Gilbert Christian Schools staff in 2018.
"Whoever dwells in the shelter of the Most High will rest in the shadow of the Almighty. I will say of the Lord, 'He is my refuge and my fortress, my God, in whom I trust'." Psalm 91:1-2
Christine Ruggiero
2nd Grade Teacher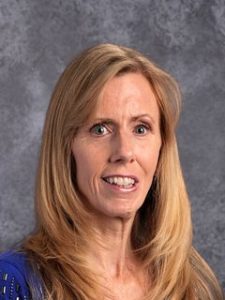 christine.ruggiero@gcsaz.org
---
I am excited to be part of such a wonderful team.  Although I was new to Gilbert Christian School in 2017, I had previously taught second grade in smaller Christian schools for a total of six years.  I am dedicated to equipping my students with the academic skills they need in ways that make learning fun so they will become lifelong learners.  I also value teaching children about the love and wisdom of God that will guide them as they grow and seek His plan or their lives.
I was born and raised in New York City and earned a B.S. in Elementary Education from East Stroudsburg University in Pennsylvania.  I taught in private schools until my husband, Will, daughter, Jessica, and I relocated to Apache Junction, Arizona.  As my husband built his horseshoeing business, I began teaching second grade in a small Christian school in Apache Junction.  Six years after moving to Arizona, our family was blessed with another little girl.  With my husband's business established, I stepped away from my teaching career to be a mom and homeschool my daughter.  Although it was an incredible blessing to homeschool, we are thrilled that Janelle will be entering sixth grade at Gilbert Christian Schools.
I praise and thank God for His faithfulness and provision, and look forward to a great year.
Chandra Ryals
Half-Day Kindergarten Teacher
chandra.ryals@gcsaz.org
---
Mrs Ryals has a Masters degree in Early Childhood Education from Auburn University. She spent ten years serving 1st-grade families in private and public education before moving to Arizona. She has taken extra college courses and attended technology conferences as the Lord has prepared her to serve as a teacher. She and her husband (Alex) and their two daughters (Abby and Alyssa) attend Christ Church where she is involved in children's ministry.
Jay Stow
P.E. Teacher
jay.stow@gcsaz.org
---
Mr. Stow has a B.S. in Physical Education from Southeastern Oklahoma State University, an M.A in Christian Education from Southwestern Seminary, and an M.A. in Organizational Leadership from Biola University. He has 13 years of teaching experience and also has experience working in a church and non-profit settings. From 2015-2017, Mr. Stow and his family lived and served on a University campus in central China. He loves to travel and experience new cultures. Mr. Stow has traveled to six of the seven continents (Antarctica is on his bucket list). Jay and his family enjoy serving International students at ASU. Jay is thankful for his family, his wife Jennifer and daughter Landry. They attend church at Calvary East Valley in Gilbert. Mr. Stow joined our Gilbert Christian Schools staff in 2018.
"Then make my joy complete by being like-minded, having the same love, being one in spirit and purpose." Philippians 2:2
Linda Tolson
Pre K Director and Pre K3 Teacher
linda.tolson@gcsaz.org
---
My name is Linda Tolson, and I will be teaching the 3-year olds at Gilbert Christian's Greenfield Campus.  I attended Northern Arizona University and had an AA degree in Early Childhood Education.  I have taught preschoolers for more than 30 years and have been both a Director and an Assistant Director at three Christian preschools. I provide a loving, nurturing and fun-filled environment that encourages and fosters curiosity, a love of learning, and the freedom to be creative. I love my job.  I am enthusiastic about teaching and bring experience and knowledge to the classroom.  I am an active member of the Children's Ministry at my church, and I know how important it is to provide a Christ-inspired classroom environment and to instill moral values in our children.  My goal is to help the children learn the educational basics and to understand that all our blessings come from God.  I am excited to be a part of such a fantastic teaching team.  I look forward to sharing age-appropriate scriptures and stories with the little ones and to help them to "meet, know and follow Jesus".
"Always give thanks to God."  Ephesians 5:20
Stacie Toma
Pre K 3 Aide
stacie.toma@gcsaz.org
---
Kandis Tutty
Music/Piano Lab Teacher
kandis.tutty@gcsaz.org
---
Mrs. Tutty received her B.A. in Music and Speech Communication from the University of Washington, and her Masters in Music from Boise State University. She also has her Arizona Teaching Certification for K-8. Mrs. Tutty has spent 2 years as a 4th-grade teacher; Choral/Music faculty at Arizona School for the Arts and Rosie's House and Rolling Hills Charter School. She was also the Assistant Director and Accompanist with the Phoenix Girls Chorus since 2010. Mrs. Tutty loves family hiking, jogging, to listen to her favorite podcasts, Boise State Football, and Starbucks dates with her husband. She and her husband Jeremy have three children; Kambry, Chaucer, and Ellerie and they currently worship at Central Christian Church. Mrs. Tutty has been a part of GCS Staff since 2018.
"Cast all your anxiety upon Him because He cares for you." 1 Peter 5:7
Meredith Vanni
Art Teacher
meredith.vanni@gcsaz.org
---
Pam Weinland
Computer Lab Teacher
pam.weinland@gcsaz.org
---
Hello, my name is Pam Weinland, and I am the third-grade teacher.  I am blessed to continue my second year teaching at Gilbert Christian Schools. I am a native Arizonan with a degree in Elementary Education.  I have homeschooled my two daughters and also taught third grade in northern Arizona.  I am a biblical counselor certified by the Association of Certified Biblical Counselors (ACBC).  My husband and I attend Grace Covenant Church, where I have been counseling women and teenagers since 2010.  It is my joy and honor to partner with parents in teaching children in the nurture and admonition of the Lord.  I have found that I am very like-minded with GCS in this goal and look forward to forming meaningful relationships with each child.
Debbie Williams
MS History
debbie.williams@gcsaz.org
---
I joined GCS four years ago and began teaching sixth grade after completing my student teaching at GCS in 7th and 8th grade. I graduated Summa Cum Laude from Grand Canyon University and have my Highly Qualified status in both K-8 Language Arts and Middle School History. I have been teaching at GCS since 2013, and I've helped open our new Greenfield campus teaching history and English to our 7th and 8th-grade students. To share my faith in and love for Christ with my students and to nurture them in their faith is the greatest joy of teaching at GCS. I cannot imagine teaching without guiding my lessons by and through the Scriptures every day. The Lord has graciously prepared me for this new challenge by giving me a real love of history and of our language and literature. What a joy and delight it will be to teach alongside the amazing teachers God has brought to GCS Greenfield! In addition to teaching, I have a passion for art – a gift I am grateful to God for. My husband, Michael, is currently an elder at our church, Reformation OPC and is working on his doctorate. Our son, Chris, who lives in Mesa also works for Legacy Schools. Our daughter, Kimberly, is a registered nurse in Highlands Ranch, Colorado, and our grandson, Daniel, is the love and light of my life.
Marie Wilson
Principal
marie.wilson@gcsaz.org
---
Marie Wilson has served in education for many years. She began teaching in 1986 in the Chandler school district and became the principal of Chandler Christian School in 1997. After seven years at CCS, her husband's work took them to Southern California where she taught and led the after school program at Mariners Christian School. Marie has also been principal and assistant superintendent for a large charter school district here in Arizona. Although she enjoys all aspects of school leadership, Marie feels God has genuinely called her to Christian Education and is delighted to be the first principal of the GCS Greenfield campus. She loves educating children, supporting parents, and mentoring teachers in a Christ-centered environment that brings God glory. Marie holds a Bachelor's Degree from AZ State University and a Master's Degree from Northern AZ University. Marie and her high school sweetheart, Doyle, have been married since 1986. They have an adult son and daughter, son-in-law and grandson.
One of her favorite verses is Psalm 119:105 "Thy word is a lamp unto my feet and a light unto my path."
Cheryl Zimmerman
Elementary Science Teacher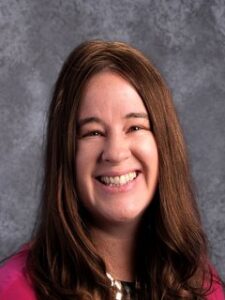 cheryl.zimmerman@gcsaz.org
---
Mrs. Zimmerman has her B.A. in Elementary Education, her M.A. in Bilingual/Multicultural Education, and is Certified by Arizona Department of Education to teach grades K-8th with endorsements in middle grades 5th-9th and ESL. She has taught in public schools and private Christian schools for over 18 years. Mrs. Zimmerman has experience in teaching elementary school, middle school, and behavior disorder classrooms. Her experience includes training in science and math, including the opportunity to train teachers to teach science through the D.E.S.E.R.T. Project, science conventions, and the Christian School Educators Science Academy. Mrs. Zimmerman says that it is both an honor and a blessing for her family to be a part of Gilbert Christian Schools she states, " though I have been shot by a machine gun, fallen from out of a tree, and I have been run over by a truck, the Lord sustains me, keeps me, and has filled me with His joy!". She and her husband have recently celebrated their 22nd year of marriage, and have two children, one who is attending our Greenfield Campus. Currently, the family worships at Two Rivers Church in Gilbert. Mrs. Zimmerman joined our Gilbert Christian Schools staff in 2018.
"Not only so, but we also rejoice in our sufferings, because we know that suffering produces perseverance; perseverance, character; and character, hope. And hope does not disappoint us, because God's love has been poured out into our hearts through the Holy Spirit, who has been given to us." Romans 5:3-5