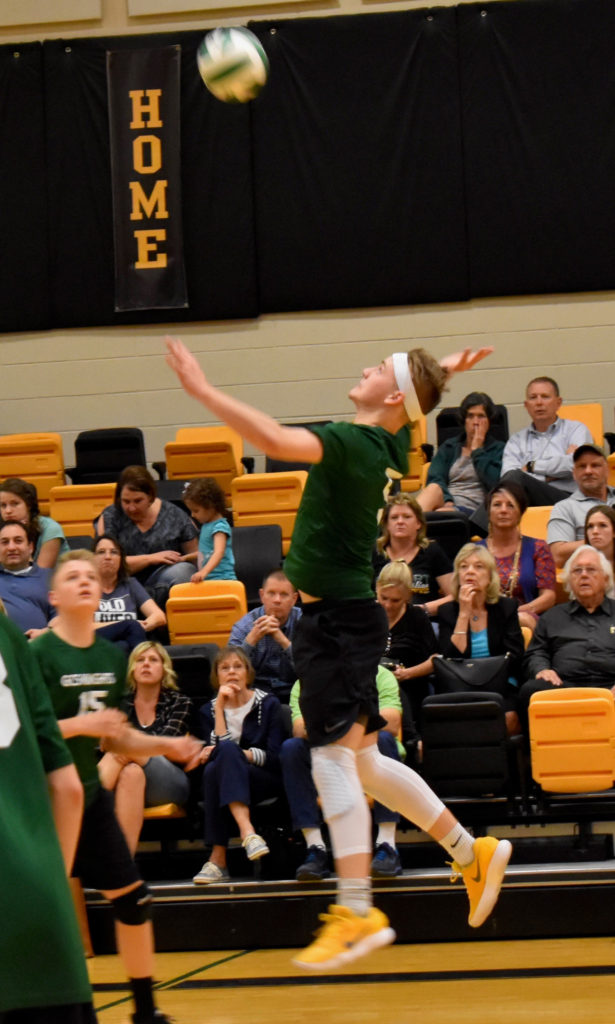 Our Mission as a program is to impact the lives of young student athletes in a positive manner, leading by example, demonstrating and teaching Christ-like character on and off the court. We want to help young athletes develop confidence within themselves and understand the importance of showing good character in all situations while teaching the fundamental skills of volleyball, and helping them prepare for the next level of competition.
The GCHS Volleyball program will be based on the following 4 dimensions:
Play Hard- Physical Dimension-> Give 110%, go all out!
Play Smart- Mental Dimension -> Make smart plays.
Play Together- Social Dimension -> Play for your teammates.
Play True- Spiritual Dimension-> Be honest, truthful and play with integrity. "Play for Him!"
We want every athlete to exemplify and demonstrate these 4 dimensions in volleyball and in life.  We hope that these 4 dimensions will carry on with them long after they leave the volleyball program.
Nat Bohls
My volleyball career began in 7th grade, I played club for East Valley Juniors through my senior year, I was on a 4-time State Champion High School team at Valley Christian High School, and I earned a full ride scholarship to Arizona State where I played OH/OPP. Volleyball has been a huge part of my life! My passion for Volleyball did not end with my playing career, I started coaching club at East Valley Juniors while at Arizona State University and I fell in love with coaching the game! My experiences playing at the D-1 level, and coaching with many other coaches has helped shape my coaching style. I am very technical and I really emphasize the mental aspect of the game. For me, coaching is more than just results on the court. I learned many life lessons while I was a player that prepared me for success on and off the court and I will do the same for my student athletes at GCHS.
After a couples seasons the team has put in a lot of time, hard work, and dedication. Our record does not reflect the amount of improvement these young men have made this past season. We are working extremely hard to build this program and we could not be more proud of the foundation that was made by the 2018 team.
The official score system for GCS athletics is through AZPreps365 where you can review game results and other team information.