PERFORMING FOR EVERY LEVEL
The mission of the Gilbert Christian School Fine Arts Department is to develop a God-glorifying appreciation for and expression of the musical and visual arts by nurturing and training skillful excellence in each of these disciplines.
The fine arts program is an integral part of the school's educational process. We believe that the arts provide an opportunity to develop a student's God-given artistic abilities. They also help students learn important skills such as teamwork, dedication, and perseverance. The focal point of the GCS fine arts department is Christ-centered promotion of the arts contributing to the overall development of our students.
GCHS THEATRE ARTS DEPARTMENT PRESENTS...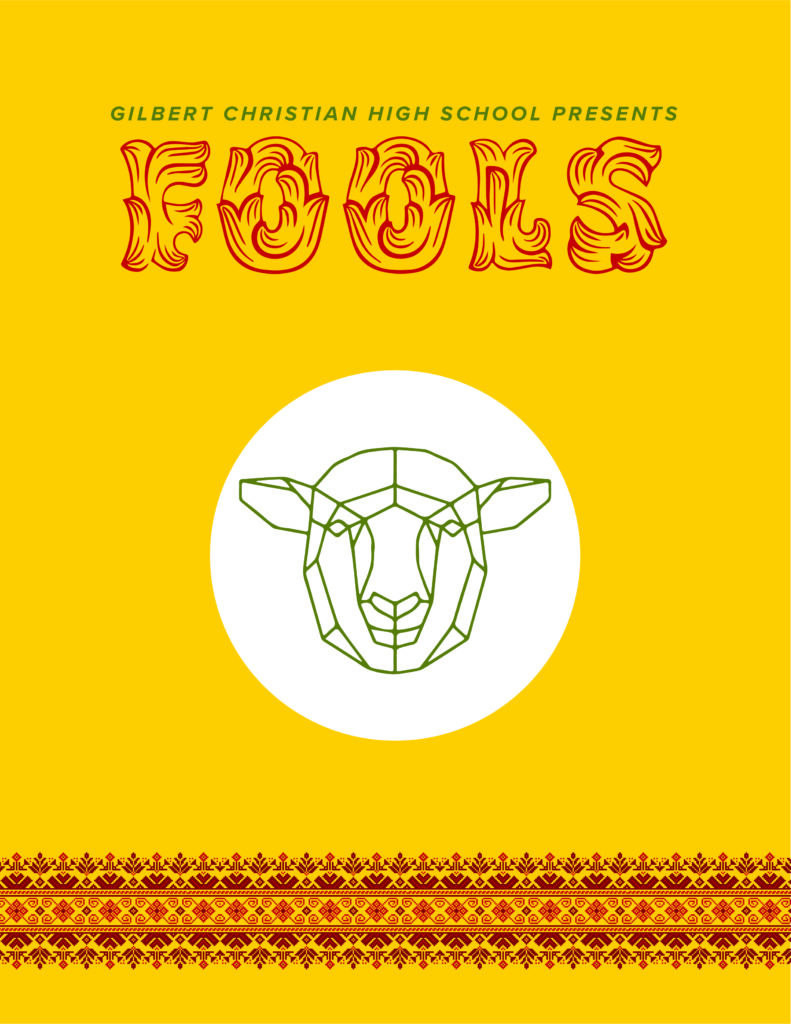 Fools by Neil Simon
Directed by Pam Palacio
October 4 | 4:30pm
October 5 | 7:00pm
RESERVE YOUR FREE
GENERAL ADMISSION TICKETS BELOW
Higley Center for the Performing Arts Little Theater
4132 East Pecos Road, Gilbert
Leon Tolchinsky is ecstatic. He's landed a terrific teaching job in an idyllic Russian hamlet. When he arrives, he finds people sweeping dust from the stoops back into their houses and people milking upside down to get more cream. The town has been cursed with Chronic Stupidity for two hundred years, and Leon's job is to break the curse.