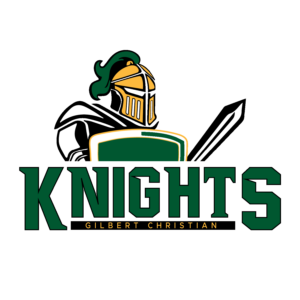 COVID-19 (Coronavirus) Information
In order to safeguard the health, safety and welfare of our community, Gilbert Christian Schools is temporarily moving to online learning during the current coronavirus situation. We are carefully monitoring and adhereing to CDC guidelines and will continue to update the community on any changes. 
GCS administration's goal is to continue eLearning for all GCS students through online environments as best as possible given the required social distancing.
Moodle our online learning management system and will be the central location for all information. Information for each class period and grade level will be held within this system. The teachers will prepare and make available to students, prerecorded teaching lessons, assignments, grades, other content, and conduct forums within the Moodle classroom.
Live instruction and tutoring will be conducted through Zoom an online video communication tool.
Based on research, testing, and feedback from other schools, the administration team has found that at home internet bandwidth is a significant issue for families. It is our goal to build a realistic plan for families that spreads grade levels requirements to different times to help with technology sharing and bandwidth issues. Chromebook computers will be made available to students who do not have adequate technology at home.
Communication Archive
From Superintendent Jim Desmarchais
Dear Parents,
I just sent an update on Monday, but things are changing so dramatically that it is already necessary to provide you with an update regarding how Gilbert Christian Schools is dealing with the continued spread of Coronavirus or COVID-19.  Schools across the county are struggling with the best course of action to keep children safe. Many school districts have announced closing including Gilbert Public Schools and other Phoenix area schools.  It is our desire at Gilbert Christian Schools to not only keep your children safe, but also maintain an effective education environment.  The continued spread of the virus is making that a challenge.
There are certainly those that would argue that universities and schools are overreacting.  I hope they are right.  What I do know is that the flu spreads through a school campus incredibly fast effecting a large number of students.  If the coronavirus is similar, and many experts believe it spreads more than the flu, then it will have a dramatic effect on the student body.
It is becoming more and more apparent that the spread of this virus is only going to continue to get worse before it gets better.  Therefore, it is inevitable that some of our families will have a family member who will contract the virus.  Just like the flu, if one family member contracts the virus, it will be difficult for it not to spread to other family members including children.  Thankfully, children seem to be much less affected by the virus, but they would still bring it to school.  It would not be long before we would have a number of students who needed to stay home because they tested positive, a large number of students at home because they had been exposed, and another large number of students home because parents do not want to risk exposure.  Quickly, we would have an educational environment that was impossible to manage.  The question then becomes, "Can we provide a solution that keeps your children learning while also keeping your child and your family free from risk of exposure from school?" The answer is yes.
Here's the plan:
March 16 – 20    Second Week of Spring Break.  During that week school leaders will be developing plans to provide virtual learning to our students beginning March 30th.
March 23 – 27    Third Week of Spring Break.  We will be extending Spring Break one additional week.  During this week, our teachers and staff will be trained on how to deliver effective lessons virtually.  This will involve students logging into a website to join a virtual classroom. More details will be shared as we finalize the plan.  As you can imagine, there is a significant difference in how we prepare to teach first grade students virtually as opposed to high school students.  The goal is to keep our students moving forward academically while protecting them from exposure.
March 30        GCS Virtual School Begins
We will return to traditional school as soon as it is safe.
I wanted to communicate to you as soon as the decision was made, since I know that this decision has a significant impact on your family.  You will receive more detailed information regarding the execution of virtual learning next week.
Please click here to watch a video I just created this morning for parents.
Dear Parents,
We continue to monitor the situation with the Coronavirus.  As I am sure you are aware, we have now moved to what is considered "community spread".  In other words, the virus is spreading among the community and cannot always be traced back to an individual who has recently traveled to areas where the virus is widespread.  In the United States, we are seeing that the virus has the most serious effect on those who are elderly or those with other underlying health issues which is similar to other countries.  Italy has had 463 deaths due to the Coronavirus with an average age of 81.  Thankfully, according to the Centers for Disease Control and Prevention, "children with confirmed COVID-19 have generally presented with mild symptoms" such as fever, runny nose and cough.
What We Know (from the CDC):
The virus is thought to spread mainly from person-to-person (within about 6 feet)
Spreads through respiratory droplets produced when an infected person coughs or sneezes
People are thought to be most contagious when they are most symptomatic (the sickest)
It may be possible that a person can get COVID-19 by touching a surface or object that has the virus on it and then touching their own mouth, nose, or possibly their eyes, but this is not thought to be the main way the virus spreads.
The symptoms are fever, cough and shortness of breath, and may appear 2 – 14 days after exposure.
What Gilbert Christian Schools is Doing:
A deep cleaning of all campuses during Spring Break.
The two-week Spring Break along with the cleaning should result in a "virus-free" school when students return.
We have received a generous donation from James Murphy of Willmeng Construction to replace all the faucets at the high school.  The existing faucets make it very difficult for students to thoroughly wash their hands for the recommended 20 seconds.
Limiting or eliminating activities that bring large groups together in close proximity such as assemblies, concerts, cafeteria lunches, etc.
Limiting or eliminating student travel to potentially infected areas such as field trips, Senior Trip, choir trips, etc.
Restrooms cleaned regularly throughout the day.
Desks and computers cleaned throughout the day.
Any student who is not well – coughing, sneezing, fever – will be sent home.
Creating plans for continuing your child's education if they are not able to attend school or the school is required to close for an extended period.
Consulting with federal, state and county health departments and following all recommended guidelines.
What GCS Families Can Do:
Do not let your child come to school if he/she is showing any symptoms.
Do not send your child to school if someone in your home or someone you have come in contact with is showing symptoms.
Remind children to wash their hands regularly.  Follow this link from the CDC on hand washing.
Remind children to:

Cover your cough or sneeze with a tissue then throw the tissue in the trash.  Wash hands after sneezing or coughing.
Avoid touching eyes, nose and mouth.
Wash hands often with soap and water for at least 20 seconds.
Spring Break is a great time to practice these healthy habits.

Parents also should not come on campus if experiencing symptoms.
Inform the school if your child or someone in the family has been confirmed to have a case of COVID-19.
While we are praying that the spread of the Coronavirus will not continue or impact our GCS community, we want you to know that we are doing all we can to provide your child with a safe and healthy school environment.  I will provide another update prior to returning from Spring Break
Dear Parents,
At Gilbert Christian Schools we take your child's health and safety very seriously. We are monitoring the developments regarding the coronavirus very closely. When the outbreak was first reported, we quickly equipped each campus with Clorox wipes, Lysol spray, and hand sanitizer to avoid the spreading of germs. Clorox wipes and Lysol spray both have been shown to kill the coronavirus. They also protect our students from the spread of the flu, which at this point, has affected far more Americans than the coronavirus.
To this point, there have been minimal cases of the coronavirus in the United States and no deaths. Every case thus far has been related to individuals who have traveled to nations where the outbreak is more widespread such as China, South Korea, Japan, Iran, Italy, and Hong Kong. It is not currently spreading in the community in the U.S. though today there was a case in California which they have yet to identify the source. The Center for Disease Control believes that "current global circumstances suggest it is likely that this virus will cause a pandemic". We are not there yet, and praying that we never get to that point, but we are watching it closely. If the virus were to dramatically increase in the U.S. then places, where large numbers of people gather such as churches and schools, may be affected. Japan announced today that they will have a prolonged closing of their schools to reduce the spread of the virus.
There are a few things we can do now to help reduce the spread of the flu or the coronavirus:
If you or your child has a fever, DO NOT come to school.  This is always our policy, but particularly important to follow those guidelines during flu season and our current situation.
Encourage your children to wash their hands frequently for 20 seconds with soap and water.  If soap and water are not available, then they should use a hand sanitizer with at least 60% alcohol.
If you have traveled to China or another area that has been affected by the coronavirus and feel sick with fever, cough, or difficulty breathing then you should seek medical treatment immediately and limit your interactions with others.
Gilbert Christian Schools is prepared to alter our procedures and planning should the situation change. We are also thinking ahead regarding how future school trips may be affected should the virus begin to spread through communities in the U.S. We will communicate any changes when the time is appropriate.
For updated information on the coronavirus, the best source is the Center for Disease Control.  Additional information is available at the Arizona Department of Health Services website.
We will continue to monitor this situation closely and follow any recommended precautions to keep your children safe.