The mission of the Gilbert Christian School Fine Arts Department is to develop a God-glorifying appreciation for and expression of the musical and visual arts by nurturing and training skillful excellence in each of these disciplines.
ABOUT CHOIR CLASSES/PROGRAMS
The fine arts program is an integral part of the school's educational process. We believe that the arts provide an opportunity to develop a student's God-given artistic abilities. They also help students learn important skills such as teamwork, dedication, and perseverance. The focal point of the GCS fine arts department is Christ-centered promotion of the arts contributing to the overall development of our students.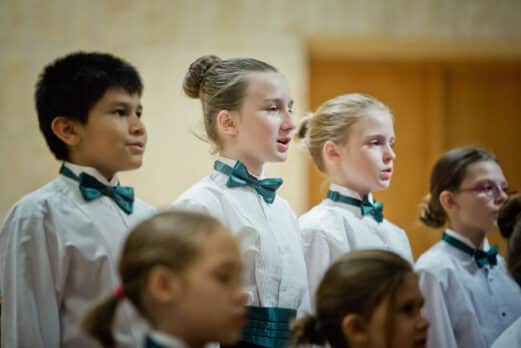 Elementary Choir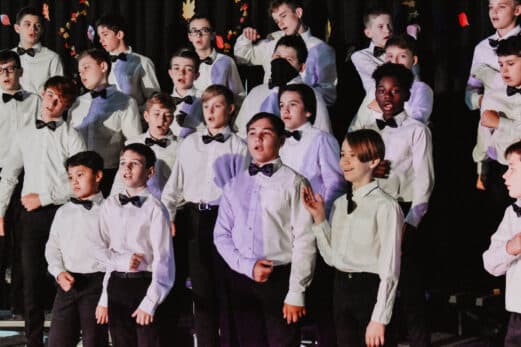 Middle School Men's Choir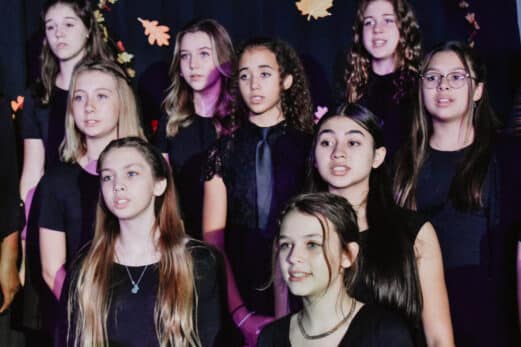 Middle School Women's Choir
In our media-filled world, everyone is a consumer of the arts. In all levels, our goal is to inspire students to be educated consumers of the arts by giving them the tools they need to understand and make use of the music around them. Singers will participate in a rigorous choral curriculum focused on music literacy, vocal technique, and presentation skills. As they become more capable and confident with their singing voices, students will be better equipped to bless their families, communities, and churches through music. In addition to musical skills, students will learn the value of good rehearsal technique, self-discipline, excellence, teamwork, and respect from a Christian worldview.