Head Coach | Hector Orellana
Hector has been coaching competitive club, high school, and jr high soccer teams for over 20 years. He was introduced to the game by his father who played collegiately in El Salvador. He played through High school and began coaching High School Boys Varsity Soccer in San Jose, CA. and was an intern with Major League Soccer – The San Jose Clash (now Earthquakes) during its inaugural season. He is currently coaching the 2006 Girls at Arizona Arsenal Soccer Club, and previously the 2006 Girls GYSA United Club team for 5 seasons. He has worked as the GCS High School Girls Assistant Varsity Coach and Head Coach for GCS Middle School since 2018, and was a part of the 2020 AZ State Championship Staff.
He loves soccer and enjoys seeing his players grow in the game as well as in life off the field. He enjoys the technical part of the game, but most of all being a part of his players' lives.
The game can teach us so much about how to navigate in our Christian life. My players know I want them to be creative and to be brave. Whether they win or lose, they know I'll be supporting them. Enjoy your teammates, enjoy the game!
Head Coach | Devon Dickinson
Devon Dickinson has played soccer since he was a child and soccer was considered a new sport. He continued to play throughout High School, and at the Intercollegiate level as a midfielder for Otterbein College.  He has worked as the GCS High School Assistant Varsity Coach and Head Coach for GCS Middle School since 2014 and assumed Head Coach Varsity Soccer Program in 2018.
"I believe excellence is a choice…not a gift. As such, our young men are challenged to approach every day knowing they have a choice and an opportunity to make sacrifices that will help them grow in their walk with Jesus, the development of their relationships, in their academic pursuits, and improving their level of competitive play.  I believe our players were created to do something significant with their lives and were gifted for such a time as this. I believe that their high school soccer career can be a pivotal training ground where they establish the habit of the pursuit of excellence through discipline and hard work and also learn how to deal with life's successes and failures." -Devon Dickinson
Head Coach | Mark Lovelady
Head Coach Mark Lovelady was the former Head Boys Basketball Coach, Athletic Director, and Principal at Life Christian Academy in Tacoma, Washington for 25 years before taking the Gilbert Christian High School Principal's position in 2018.  His first three years at LCA, he coached the MS Varsity Boys, MS Girls, and JV HS Boys Basketball Teams until the Life Christian Academy HS opened up the following year.  The last 22 years he coached the varsity boys team and left coaching with 411 career wins. He is currently in the top 50 in all-time career wins for boys' basketball coaches in Washington State history.  He was also the league coach of the year seven times and guided the Eagles to nine league titles, six district championships, and 14 state tournament appearances. The last four seasons his teams had built a 101-12 record, won four straight Pacific League titles (63-1), and District Championship two of the past three seasons.  His teams placed in the top four in the state tournament in Spokane the last three years including a 3rd place finish in 2018.  Three of his players were nominated for the McDonald's All American Game including his son Luke in 2017.  His last year at LCA (2017-18) he was the Head Varsity Coach for both LCA Girls and LCA Boys Head during the same season.  He helped guide the girls team to a 19-7 record and their second state tournament appearance in school history (last appearance since 2003).  It was the first time in Washington State High School history that the same varsity coach was able to lead both teams to the state tournament in the same season.  Coach Lovelady was inducted into the Tacoma Athletic Commission Hall of Fame in 2017 and the Life Christian Academy Alumni Hall of Fame in 2018.
Coach Lovelady also had the privilege of coaching the Tacoma Tide (semi-pro) basketball team of the International Basketball League 2009 and 2010. He guided the team to a franchise record 16-7 (2009) and two of his players went on to sign and/or tryout with the NBA Developmental League. The year prior to coaching the Tacoma Tide, he signed and was on salary with the Tacoma Jazz of the IBL.  At the age of 40, he was the oldest player in the league by eight years.
Coach Lovelady has been married since 1994 to his wife Jennifer and has four children Alexis, Luke, Landyn, and Ashton.  Both Luke (Western Washington) and Landyn (Ottawa University) are playing college basketball.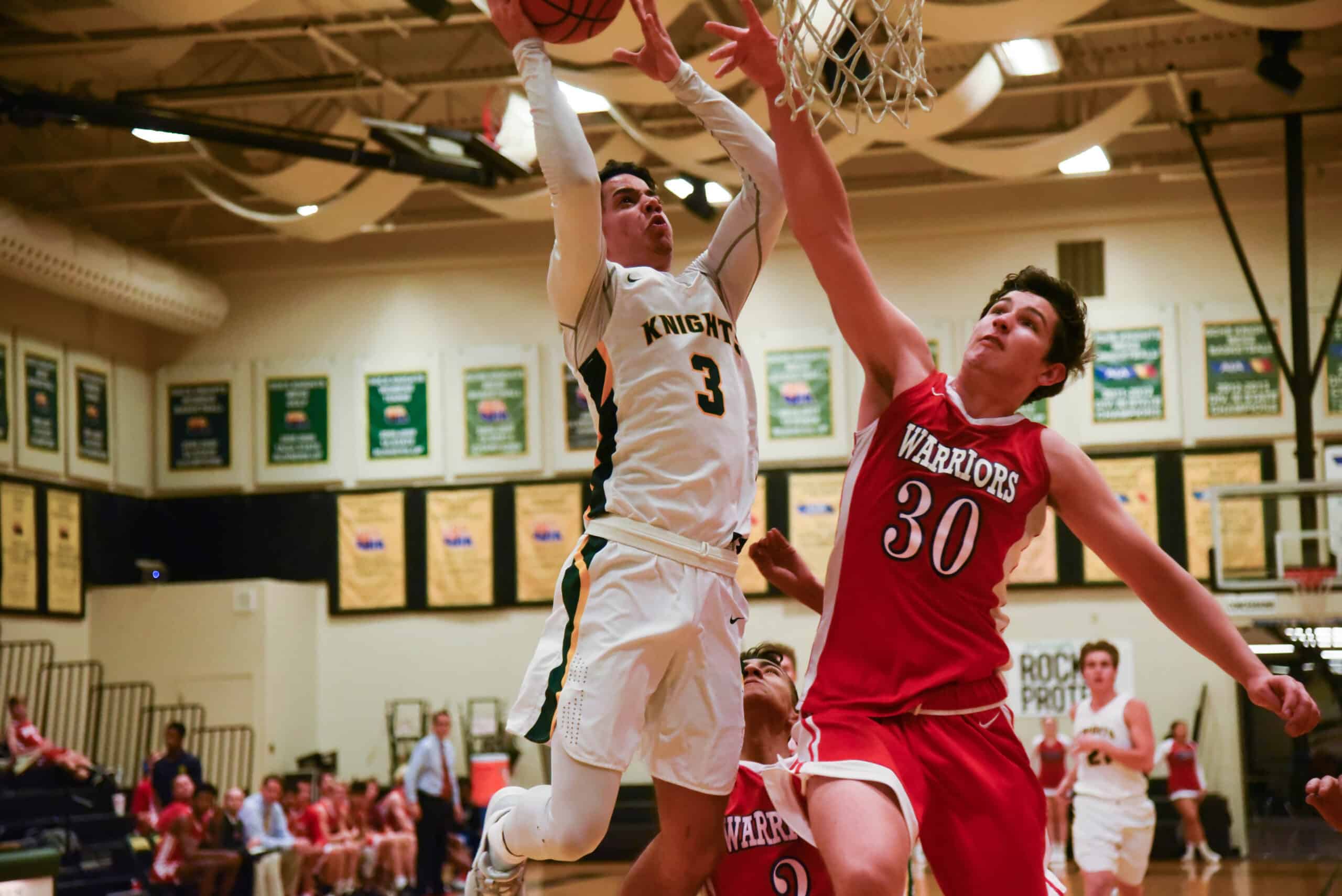 Coach Keener started as a varsity boys basketball coach in 1978 at Detroit Country Day School in Beverly Hills, Michigan. In 2013-14, he moved to Desert Mountain HS in Scottsdale AZ, and he has been coaching at Gilbert Christian High School since 2014. Coach Keener has over 800 wins. Coach Keener's career highlights include: In Michigan; 25 District titles, 17 Regional titles and nine state championships – 1989, '90, '91, '95, '96, '97, 2007, '10, and '13.  In Arizona;  six Section/Region titles, qualified to state tournaments seven times, two state championships – 2015, 2017 and a Final Four appearance in 2020.
Coach Keener has coached two Naismith National Player of the Year recipients: Chris Webber in 1991 and Shane Battier in 1997. He has coached four McDonald's All-Americans in Webber -1991, Battier in 1997, Ray McCallum in 2010, and Amir Williams in 2011. Three Gatorade State Player of the Year in Michigan; Webber 1991, Battier 1996, McCallum 2010 and one in Arizona: Mitch Lightfoot in 2016. Coach Keener has six former players drafted into the NBA, and ten former players earn a living playing professional basketball overseas. He has more than four dozen former players earn college scholarships in basketball including recent Gilbert Christian athletes, Bakari Evelyn (Nebraska/Iowa), Cameron Satterwhite (Loyola-Chicago/Northern Arizona), Mitch Lightfoot (Kansas), and Trey Donaldson (Colorado Christian). Two recent players Kyle Patterson and Nate Graville were named 3A and Small School Player of the Year respectively in 2017.
Coach Keener has received several other honors including 2011-12 NHSACA Basketball National Coach of the Year-Finalist. He was a member of the Selection Committee for the National McDonald's All-American game 2009 thru 2013. In 2017, Coach Keener was inducted into the Basketball Coaches Association of Michigan Hall of Fame. In 2019, he earned his 800th career victory and was named to be the 2019 McDonald's All-American game West team Head Coach on the same day.  He has received numerous local, regional, and state coach of the year awards over the years in both Michigan and Arizona. 
Head Coach | Jaimee Turner
In 2021, Coach Jaimee came to GCS from California ready to get the Spiritline program running to its full potential! Coach Jaimee cheered for 15 years, retiring in 2017. She has been coaching cheerleading at the All-Star level since 2012 and the high school level since 2015, with USA and Jamz National titles under her belt. When Coach Jaimee is not coaching cheerleading, she is in the salon doing hair as she is also a hairstylist.
Coach Jaimee is excited to be serving the Gilbert Christian Schools and hopes to enhance student engagement by teaching the Spiritleader's to be strong Christ-like role models through their hard work, on and off the cheer mats!
Psalm 46:5