7th Grade Signature Trip - Agritopia
Our 7th grade science trip to Chapel Rock is in November, and we are all excited for this opportunity to marvel at God's creation, learn science hands on, and build relationships with classmates. We will have a few chaperones and excellent staff at the camp, as well as the wonderful Chapel Rock staff to lead our activities.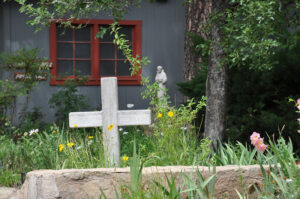 Closer to departure we will assign all students to their learning groups, cabin assignments, and give final instructions for our departure. We will leave from the Agritopia campus at approximately 8:15am on November 9th. Students need to be on campus at the normal start time to take attendance and receive final instructions before loading.
Please review all the documents and links found on the GCS website, to get a good idea of what your child will be doing at our science camp. This year, we have included the student registration fee inside tuition.