Our 6th grade science trip to Prescott Pines is just a few weeks away, and we are all excited for this opportunity to marvel at God's creation, learn science hands-on, and build relationships with classmates. We will have a few chaperones and excellent staff at the camp, as well as the wonderful Prescott Pines staff to lead our activities.
You can visit the website for the camp at www.prescottpines.org for more information and pictures of the camp.
Closer to departure we will assign all students to their "animal team" and camp dorm assignments, and give final instructions for our departure. We will depart from our campuses in the morning on August 21st.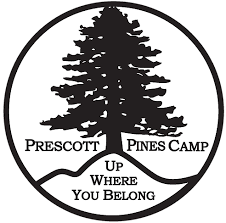 Please review all the documents and links, to get a good idea of what your child will be doing at our science camp. If you have any questions, please email jolina.shue@gcsaz.org (Agritopia) and amy.majeski@gcsaz.org (Greenfield). Permission slips are due by August 12th, so that we can have final attendance numbers. All the forms are printable or you can see the front desk for a copy.
6th Grade – Prescott Pines
Date: 8/21/19 (8:20am) – 8/23/19 (2:30pm)
Cost: $200 per student and chaperones
Camp website: https://www.prescottpines.org/outdoor-education
Point of contact: Mrs. Shue for Agritopia Campus, Mrs. Majeski for Greenfield Campus