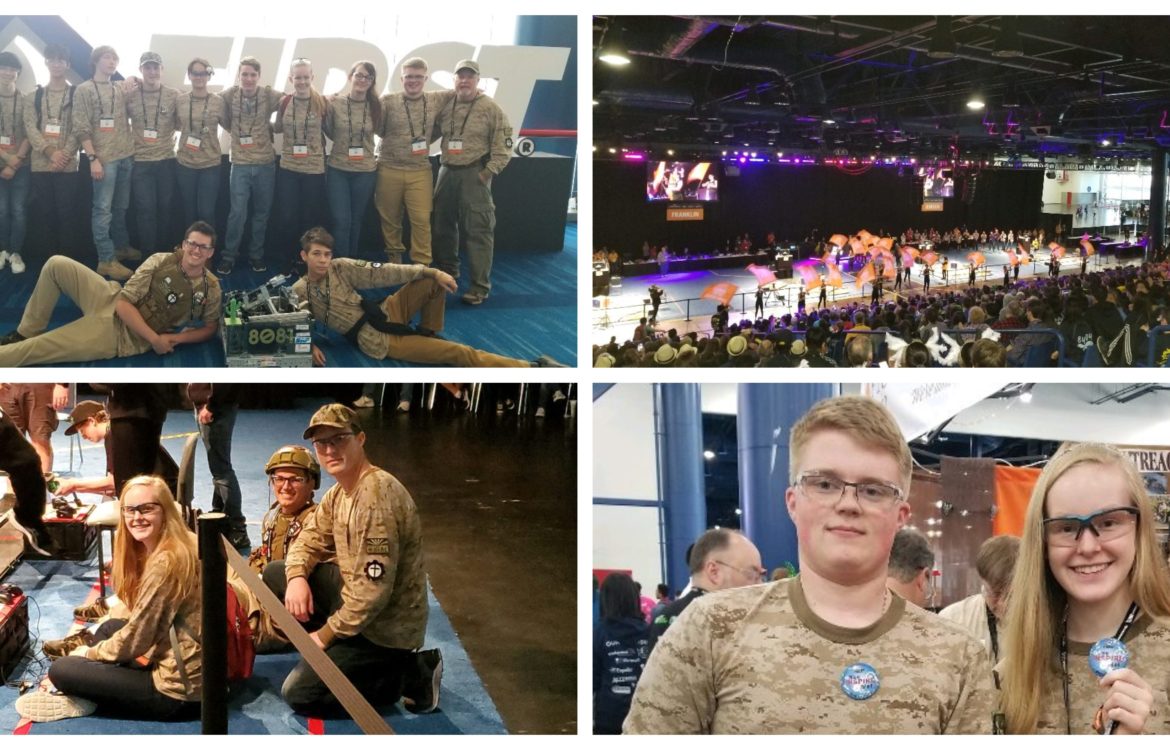 Robotics SUCCESS continues!
The Knights of the Lab Table, our robotics team #8081, had a great week in Houston. The competition was so amazing! There were over 15,000 students, 30,000 attendees, 700 teams and 40+ countries at the event. There were teams from Jr. FIRST Lego League to FIRST Robotics. The grades represented ranged from kindergarten through high school. Our team competed in the FIRST Tech Challenge which includes grades from 7th – 12th grade. There were 160 teams in our competition from around the world. The team was one of 4 teams out of 100+ teams to represent AZ/NM region.
This was the Knights of the Lab Table's second year to qualify for worlds in Houston. It was an amazing experience to compete with the top 5% of the robots in the world as only a total of 320 out of 7000 get to compete. Our team competed well and the robot performed well.
More importantly, the team represented the school and Christ with amazing attitudes. They have made a great impact on other teams. There were many teams from last year that sought them out and hung out with them from time to time over the competition. The volunteers absolutely loved the team and went the extra mile to help the team out. Two of our students, Katie Renaud and Liam Daily, received a "You Inspire Me" pin from judges. There were 45 judges in total that spoke to 160 teams and roughly 1,500 students. Each of the judges had only one pin to give to a student that had impressed them. It was quite an honor because not all of the judges handed out their pins.
Thank you all for your support and prayers. The team learned much in competing and talking with other teams. Now, it's time to start preparing for next year! Go, Knights!