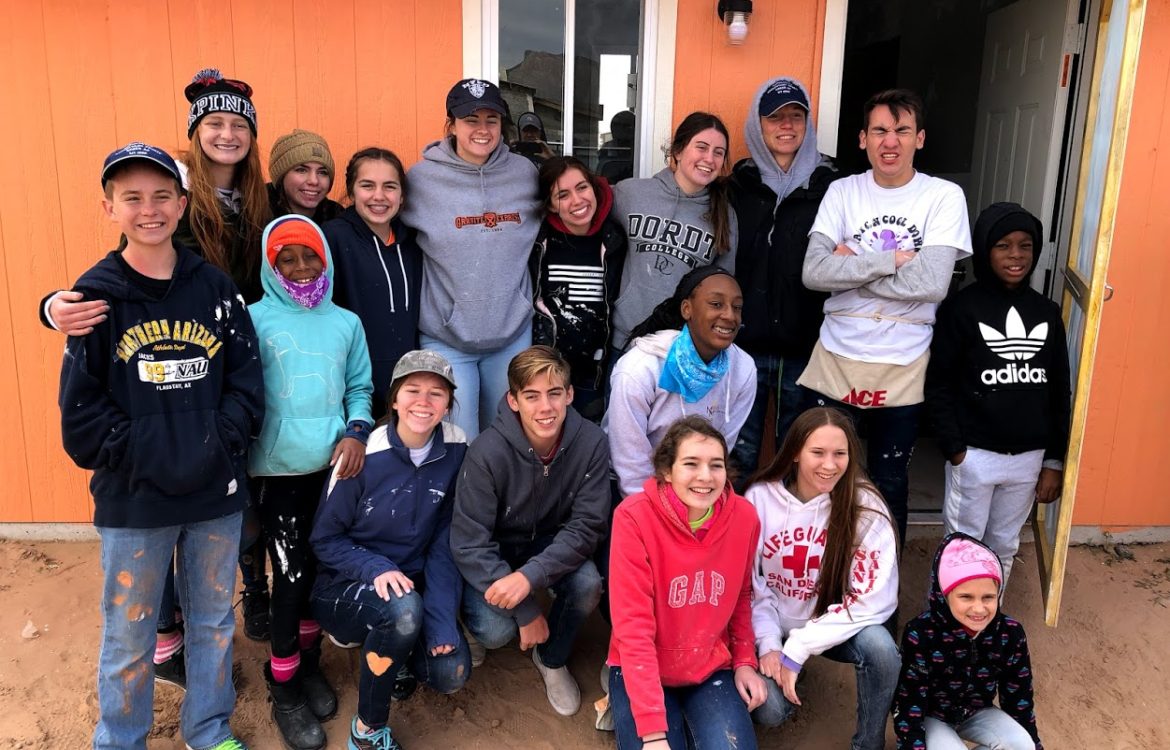 2018 Fall Break Trip to Juárez
For the last several years GCS has impacted the Ciudad Juárez in a positive way. Groups from GCS Spanish Club have been going to build homes for needy families. This fall we teamed up with Quinn Anderson, who has championed the needs of Juárez for many years.
Our students worked with Mission Ministries staff, a church-focused ministry in Juárez to build a home for a sweet single mother of 3 young boys. It was awesome to see how our team bonded with her and how she showed her gratefulness by serving us a lunch that she prepared and also she made hot chocolate and cookies. It was cold. The cold weather underscored the need for a warm home for our family.
The mission is very multifaceted. Quinn brings formula and diapers for the local churches to distribute as needed. We visit an orphanage which is always a highlight. And there is also a church-based food outreach were children are giving a meal served by our team.
It really is a blessing that allows us to see the hand of God in all these facets of grace. And we get to participate!